On April 12-13, the UAF Department of Alaska Native Studies and Rural Development and Doyon held an ANCSA Symposium in celebration of Doyon's 50th anniversary as well as an opportunity for students and guests to learn more about ANCSA. The event was hybrid virtual with 90 in-person and over 200 virtual participants.
Attendees heard from panelists on land management, ANCSA policy, economic impacts, and academic partnerships. Anthony Mallott, Sealaska's President and CEO, gave the keynote address that focused on learning from the past to improve the future, starting with core cultural values, a commitment to our people, language revitalization, and sustainable partnerships.

During the ANCSA Symposium Reception on April 12, Kinross Alaska announced a $1 million contribution to the Troth Yeddha' Indigenous Studies Center. In addition to Kinross Alaska's donation, over $5,000 was raised by reception guests through a silent auction and text-to give. All proceeds went towards the Troth Yeddha' initiative.
More photos of the event will be shared.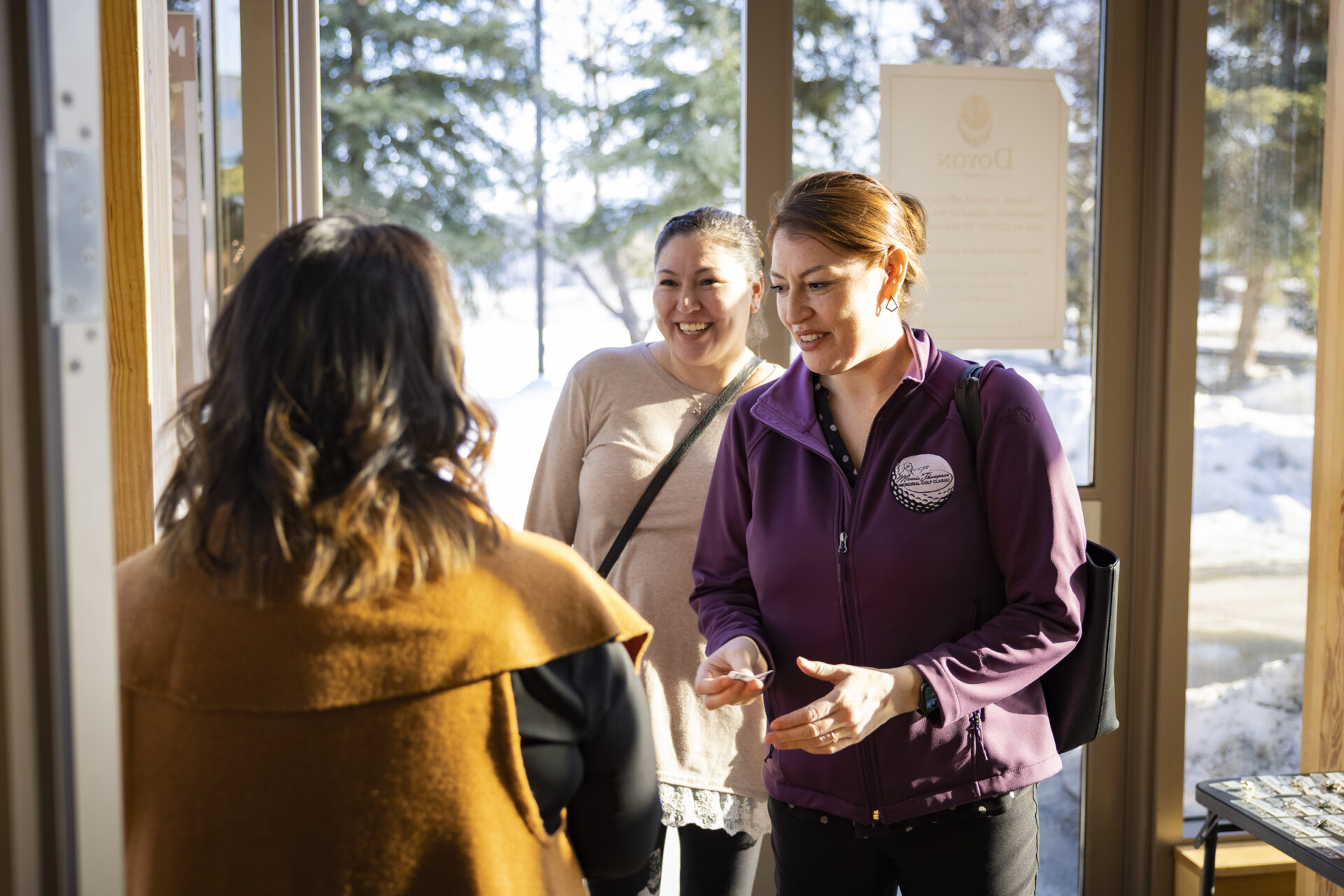 Photos by Leif Van Cise, UAF.