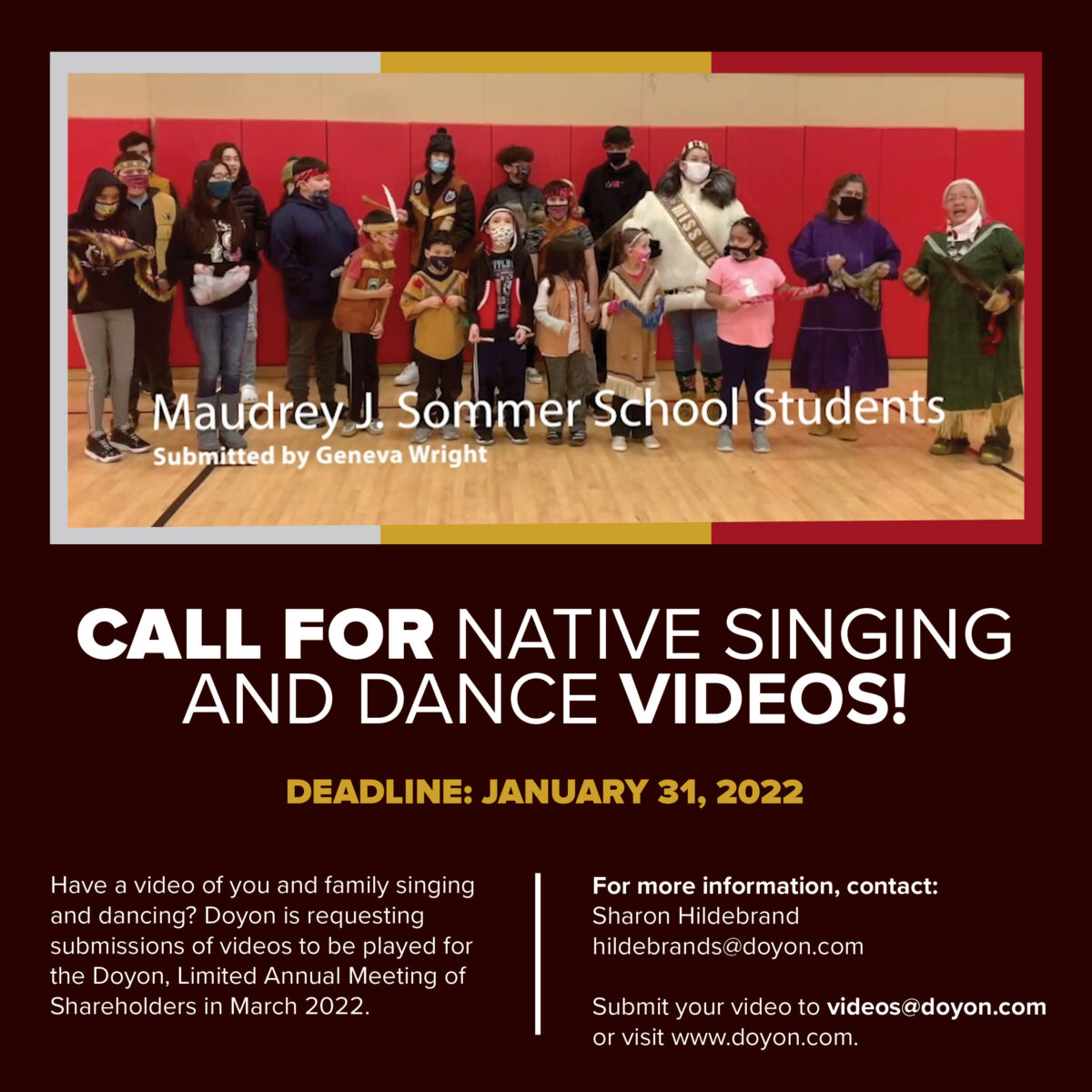 Doyon is requesting submissions of videos to be played for the Doyon, Limited Annual Meeting of Shareholders in March 2022. Submit a video of you, your family, or a dance group to be played at the Annual Meeting! A small honorarium will be paid for selected videos.
The deadline to submit videos is Monday, January 31, 2022.
You can submit videos using the online form below or email videos@doyon.com.
Video guidelines:
Maximum video length 8 minutes
Video size must be under 128 MB
Only high-quality videos will be considered
The video must be appropriate for public viewing
Submissions will be used per Doyon's discretion