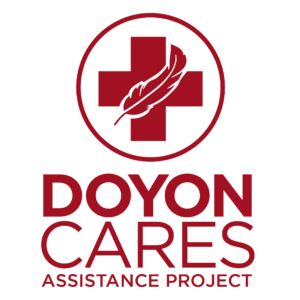 Doyon, Limited is excited to announce the Doyon CARES Assistance Project (CAP)! If you are a Doyon shareholder and have experienced negative financial impacts from COVID-19, you may qualify for cash assistance through the CAP. Apply to receive up to $1,200 for yourself and $500 for each eligible dependent(s) under age 18.
Who can apply? Doyon shareholders over the age of 18; (if you are a custodian, dependent(s) will be added based on your current Doyon shareholder record); a U.S. citizen living in the United States; and whose 2020 adjusted gross income is less than $100,000. Note: each adult shareholder will need to apply separately.
If you receive public/welfare assistance benefits, please consult your program case worker or the appropriate agency regarding federal, state, tribal, or local government assistance. Applying for CAP cash assistance could impact your eligibility to receive public/welfare benefits. Doyon cannot offer advice in this regard.
Mark your calendars! The application period opens at 11 a.m. AKDT, Tuesday, October 5, 2021. The application deadline is November 11, 2021, or until all available funds are spent, whichever comes first.
Approved applications will be paid on November 23, 2021, by check or direct deposit.
For more information and frequently asked questions, please visit:www.doyon.com/CAP. Thank you for your cooperation and patience, we will do our best to serve you!