Doyon, Limited awarded seven applications for the 2022 Daaga' Award.
Fairbanks Native Association – to put on a "Spring Fling" event for families in April 2022. As in past years, the 2022 Spring Fling will be implemented by FNA's Community Services Department and will feature a variety of family-friendly, hands-on activity stations, music and dancing, and refreshments. The event will also provide "tool kits" containing beads for projects, and seeds for planting. Along with holiday bags to support healthy family living and sober holiday celebrations.
City of Galena – Exercise is vital to healthy living. It reduces risk of heart disease, diabetes, lowers blood pressure, and lowers weight. Also, it helps with anxiety, depression, and stress. When we as native people feel good mentally and physically, we will carry that over into our cultural values. The Daaga' award provides an opportunity to buy commercial treadmills and stationary bikes.
Young Native Fiddlers – Students are given fiddle and/or guitar instruction in group settings, led by an elder/mentor, and in turn participate in instructing younger students. Much of the music taught is music heard at Athabascan Fiddle Association's Fiddle Festivals, Gwitchin fiddle Dances at Morris Thompson Cultural Center, and other Native fiddle dance venues, which are students are encouraged to attend, and frequently participate in the performances.
Athabascan Fiddlers Association – KRFF 89.1 FM radio station will be presenting a live virtual show on February 14, 2022, from 7:00 to 10:00 p.m. It will be broadcasted to the interior via KRFF radio station, live on KRFF's Facebook page and available on the World Wide Web. It will feature music from the Athabascan Fiddlers/Music Festivals with photos and a live band in the KRFF 89.1 FM's studio.
Native Village of Tetlin – Tetlin proposes to teach youth about winter and spring traditional subsistence activities, including trapping rabbit and muskrat, along with ice fishing. It's important for youth to know the basics of survival, trapping and ice fishing are vital skills in Alaska. Tetlin traditional values that are provided include, respect for animals, hard work, honor hunter success and honoring the tradition.
Association of Interior Native Educators – Over the course of two weekends (six days), participants will have the opportunity to learn from Doyon shareholder Tom Huntington how to make tools for tanning moose, caribou, and large animal hides. Materials will be provided for participants, who then will have the opportunity to shape and assemble them under Tom's direction. During the workshop, facilitators will share available documented resources related to tanning hides, encourage storytelling and discussion about traditional toolmaking and document the tool-making process to create a short audio podcast and pictorial how-to resource book. These items can be used by current and future learners in informal or formal learning events, such as a culture camp or structured classroom instruction.
Fort Yukon Bead Work Contest – To promote a beading contest, provide bead work and other materials for a bead contest for all ages here in our village age group will consist of 8–16-year-old, and 17-30 & up age group. This will promote the community members for living a drug and alcohol-free event.

Download the pdf application here.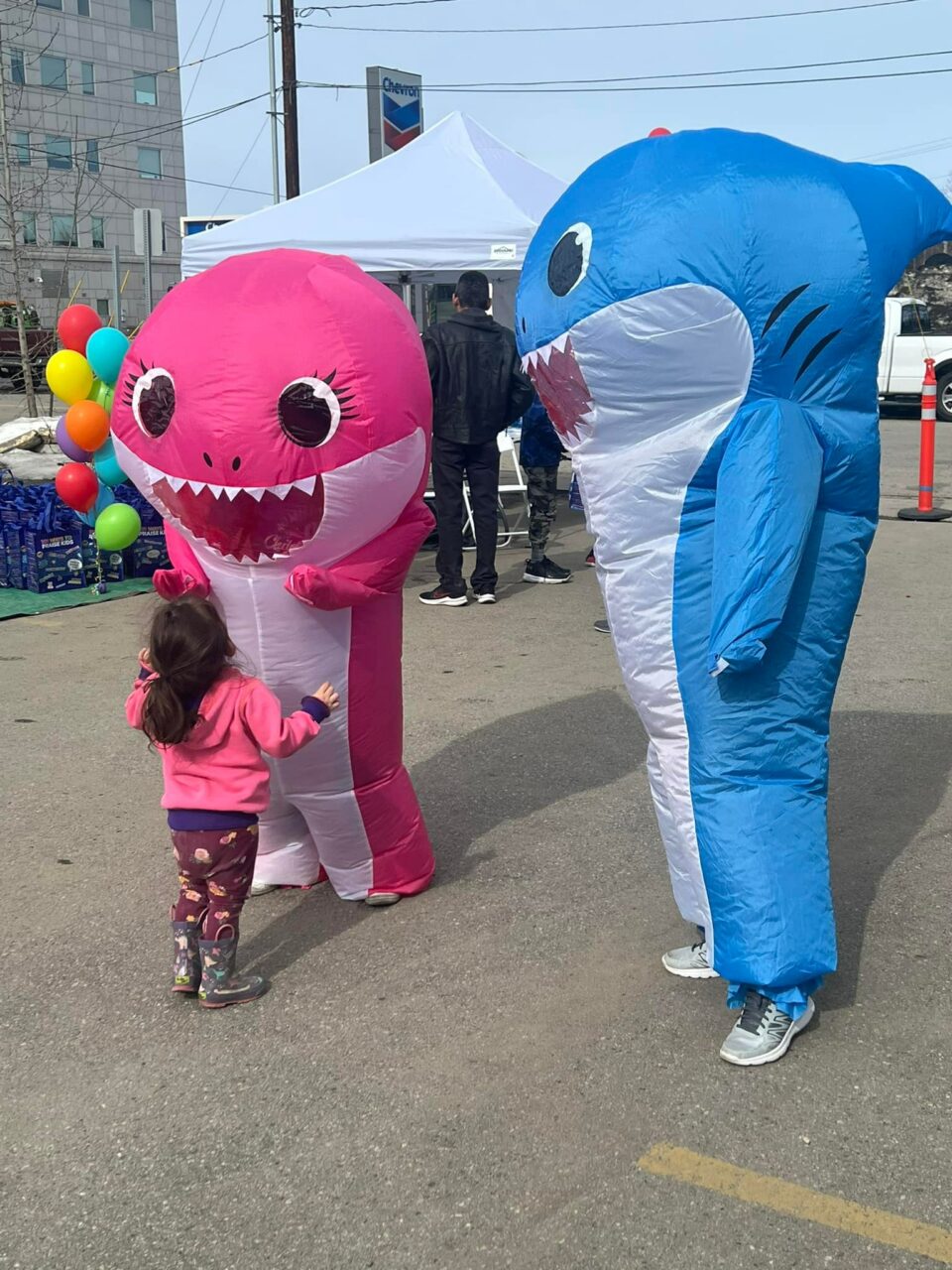 For more information, contact Shareholder Outreach at outreach@doyon.com.