MAY 3, 2021, In 2019, Doyon and Hilcorp Alaska (Hilcorp) signed an agreement for exploration on 1.6 million acres of Doyon and village land in the Yukon Flats subregion. The first phase of the project was an aerial survey which assisted in mapping the subsurface geology. This started in May 2020 and ended in June 2020.
The next step in the project will take place this summer. Hilcorp will be conducting shallow stratigraphic tests, or soil analysis, at approximately 15 locations. A majority of these tests will be near Birch Creek village.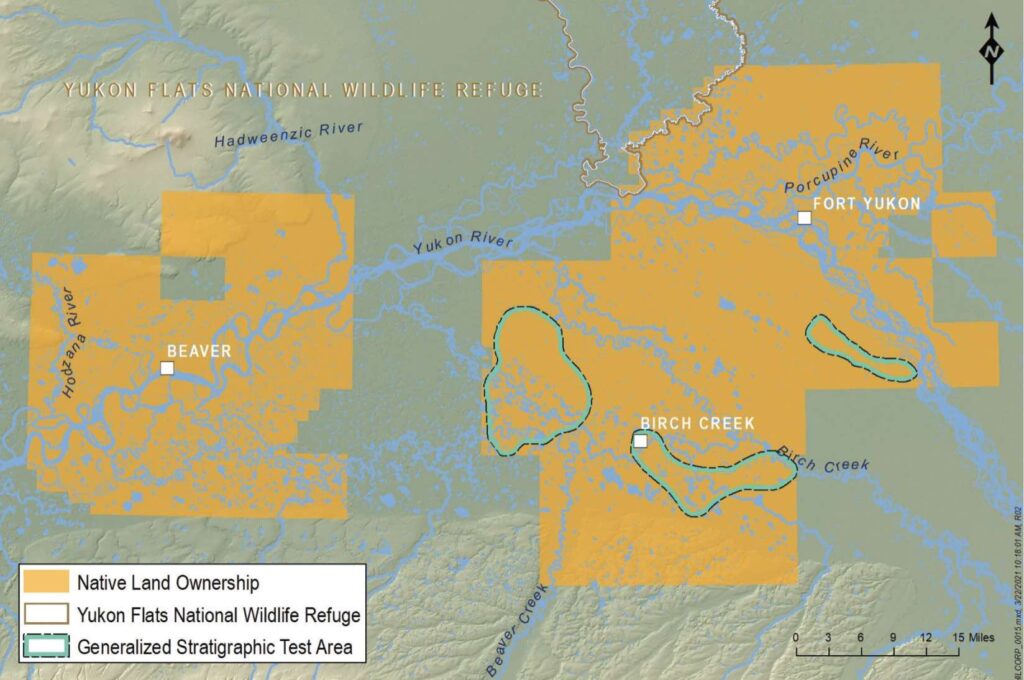 The tests will be no deeper than 250 feet and impacts to the land will be mitigated through various measures, including utilizing air transportation and staging equipment on cribbing. These tests will provide more data on the soils and geology to help determine what the next activities might be.
The program will be based out of Birch Creek village. Each of the 15 locations will take about 2-3 days to complete. Hilcorp and Doyon recently met with village corporations and councils in the vicinity of the project.
For more information, contact the Lands Department at 907-459-2030 or lands@doyon.com.