GeoFORCE Alaska is a four-year* (due to the global pandemic, the current cohort is a three-year program), field-based summer geoscience program for high school students form rural Alaska communities. Each summer, 27 students spend a few days at the University of Alaska Fairbanks campus learning geoscience concepts. They then embark upon a hands-on learning adventure that illustrates those concepts. This is a sponsor-supported program with Doyon, Limited, and funds from Doyon's mineral leases contributing $50,000 to the program in 2023.
This is the final year for this cohort with students from the ASRC, Nana, and Doyon regions. 27 students flew to Seattle and first traveled to Mt. St. Helens, learning about pyroclastic flows and volcanic processes. Driving further South, they traveled to Oregon, where they stopped at Mt. Hood, Lava Butte, and Newberry Caldera to observe different kinds of volcanism and active geologic processes. From Oregon, they flew to Montana and drove to Yellowstone, where they learned about geothermal energy, microbial mats, and hydrothermal processes. They then traveled to Grand Teton National Park, in Wyoming, where they learned about the tectonic settings in the region which allowed Jenny Lake to form. The students excavated their own fossils in the American Fossil Quarry in Wyoming, learning about depositional environments and how these fossils formed. The next stop on the trip was Vernal, Utah, where everyone rafted down the Split Mountain river, observing the structural deformation around them and inferring depositional environments from the rock types. The last stop of this learning adventure was at Dinosaur Monument in Utah, where they created a geologic map for their capstone project.
Every day was filled with reading, study sessions, quizzes, and a final examination. After their hard work, everyone graduated on June 21st at the Loussac Library in Anchorage, Alaska. Tanya Kaquatosh, Senior Vice President of Administration at Doyon, was the commencement speaker at graduation, that finished with a luncheon to celebrate the students and their families.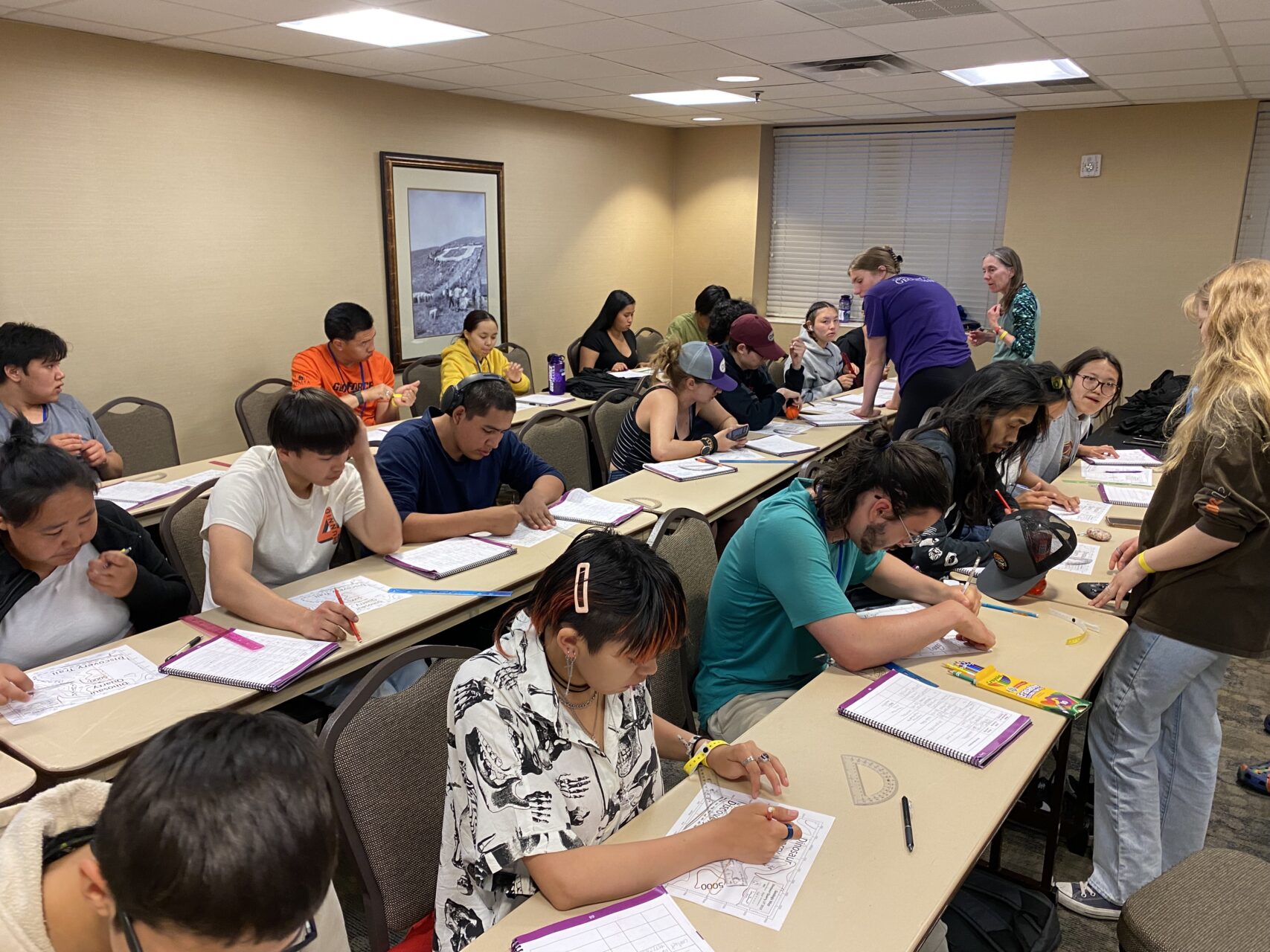 Recruitment for the next four-year program will begin this fall/winter.