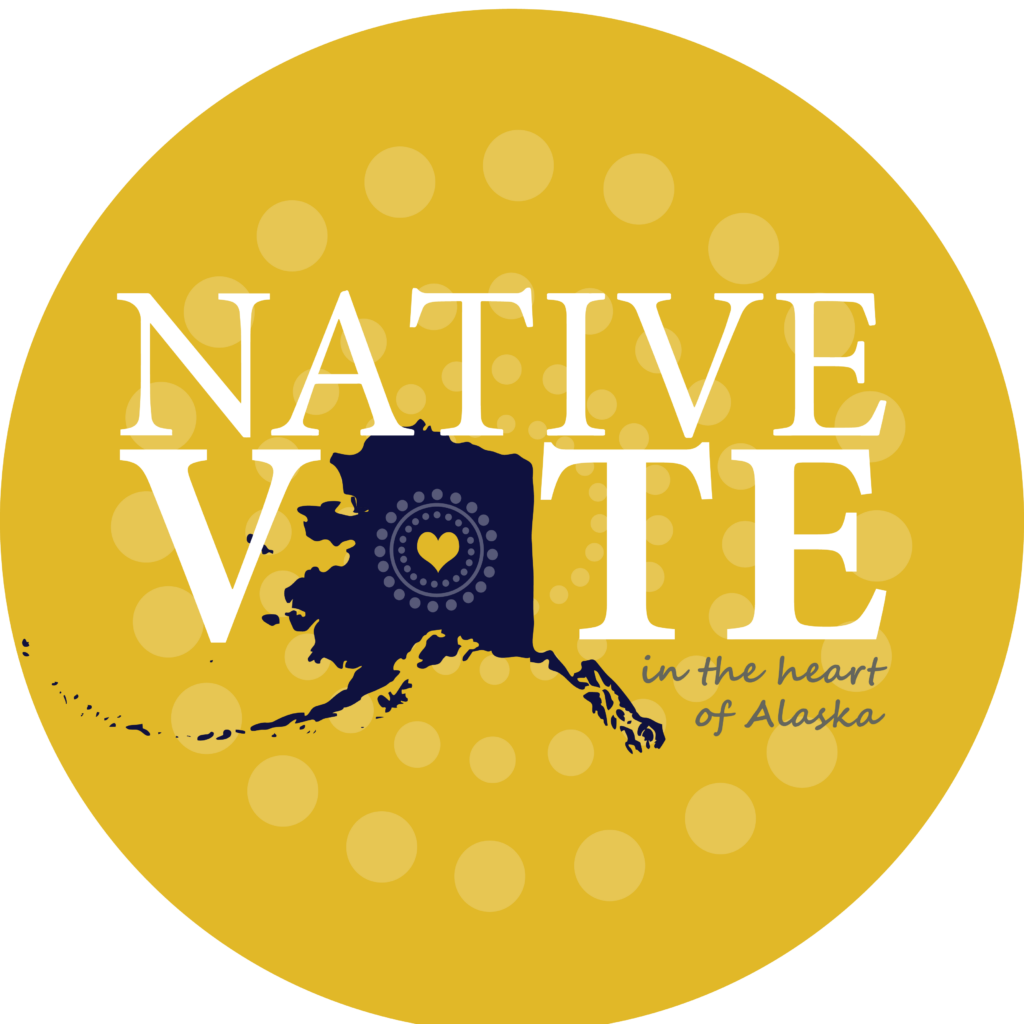 The importance of voting cannot be overstated. Voters in past municipal elections have passed local ordinances that include the sale of marijuana, tax increases, and the types of material you can burn for heat in the winter. Likewise, the REAA is your voice at the table regarding your children's educational needs, school funding, and adequate access to technology.
Get Out The Native Vote (GOTNV) encourages voters to find out more information about candidates running for the REAA seats. These individuals represent your community and are advocates for your children's education in rural Alaska. More information on the REAA candidates can be found on the State of Alaska website.
GOTNV strives to engage Alaska Natives, shareholders, and tribal members in the election and voting process. If you would like to be involved with future GOTNV initiatives, please email gotnv@doyon.com.
Follow GOTNV to stay up-to-date on important information, interviews with community members and candidates, and more!
---
---
Here is some helpful information on voting in Alaska:
First, register to vote. If you live in Alaska, you can register to vote and update your registration information up to 30 days prior to any election at
Vote early. Early voting in Fairbanks begins 15 days before the election date. You can vote on or after that date at the FNSB building, 907 Terminal Street, or obtain an absentee ballot on the FNSB website.
Mark your calendar. 
Remember, you can make a difference. Voting is everyone's responsibility. Demonstrate the importance of voting to your children and encourage your family and friends to participate as well.
---
Anyone may vote using the early and in-person absentee voting options. Early voting has begun at more than 150 locations throughout the state. If you are unable to vote in person, please get an absentee ballot and vote by mail. Apply for the absentee voting packet at https://absenteeballotapplication.alaska.gov/ or https://www.elections.alaska.gov/doc/forms/C06C.pdf.
How to Vote Your By-Mail Ballot
In your voting packet, you will receive a ballot, a return mailing envelope that contains the voter certificate and identification requirements, instructions, and a gray secrecy sleeve.
Vote your ballot by filling in the ovals next to your choices.
Place your voted ballot inside the gray secrecy sleeve. Place the gray sleeve containing your voted ballot inside the return mailing envelope.
In the presence of your witness, sign your ballot envelope and provide at least ONE identifier.
A witness must be someone 18 years of age or older or an authorized official (Notary Public, municipal clerk, postal official, or any other official authorized and willing to administer the oath).
Secure your ballot by folding over the flap and sealing the flap at the top and the bottom.
Apply the correct amount of postage to the return envelope. The postal amount will be provided with the instructions.
Mail your ballot. It must be postmarked on or before Election Day.
---
Quicklinks:
Links to Helpful Information:
---
GOTNV is a non-partisan effort between Doyon, Tanana Chiefs Conference, Interior Regional Housing Authority, Fairbanks Native Association, Local 942, Teamsters, League of Women Voters, and Cook Inlet Tribal Council-Statewide GOTNV Initiative