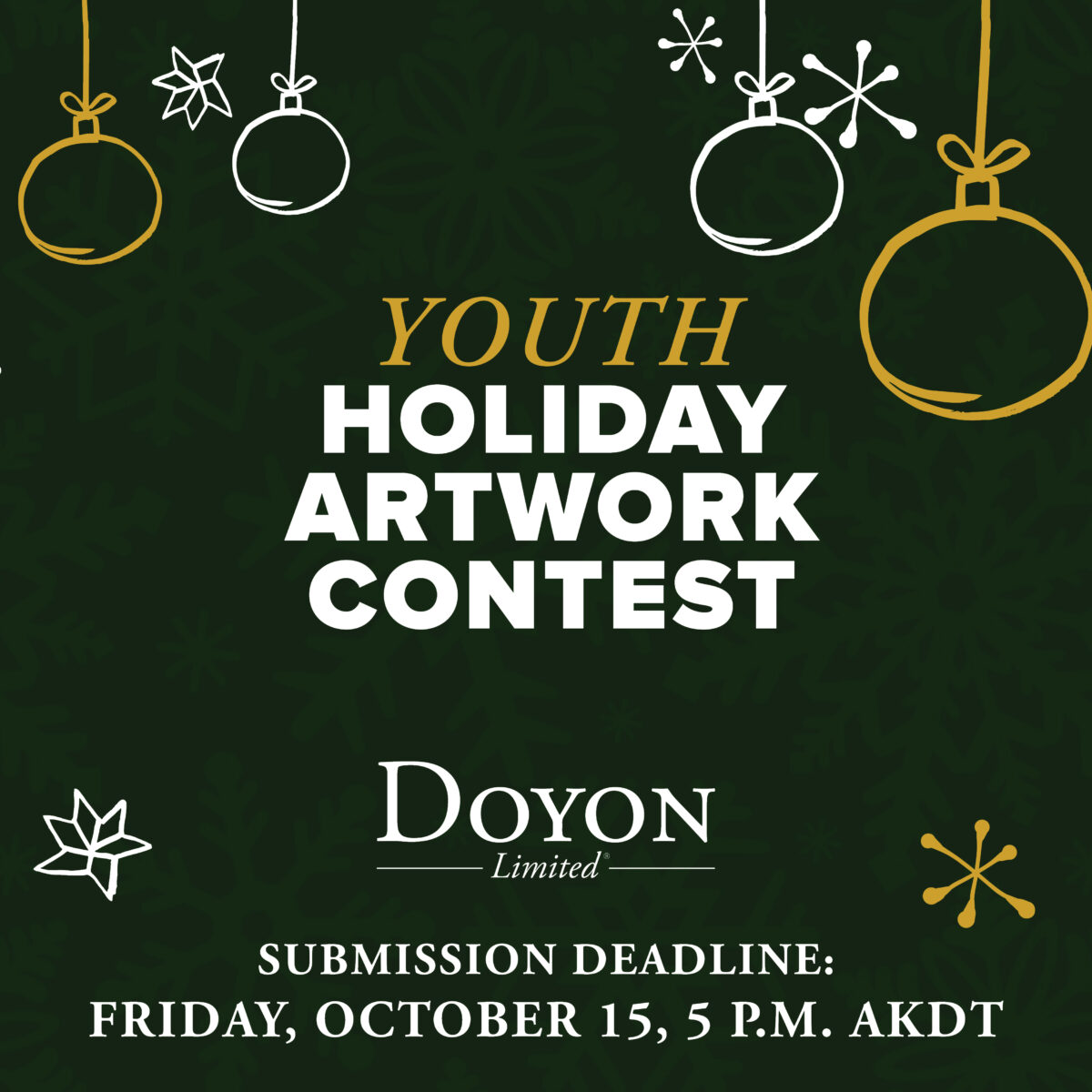 Doyon is now accepting submissions for the Doyon, Limited Youth Holiday Artwork Contest. The artist who best depicts Doyon and its mission and values in a holiday-themed card will have their artwork published on Doyon's 2021 holiday card, which is distributed to shareholders and friends of Doyon.
To be eligible, the artist must:
Be a Doyon shareholder or direct descendant of shareholder, and between the ages of 5 to 17 years old on the deadline date.
Fill out and return this application with an authorizing parent/guardian signature with the artwork submission.
Submission requirements:
Artwork must be original.
Submission should include a holiday theme and represent Doyon's mission and values.
Artwork may be painted, drawn, or sketched by hand on letter size (8.5 inches by 11 inches) paper, photography, or digital. Photo artwork entries must be submitted as a high-resolution JPEG with a minimum of 300 dpi. Digital artwork must be submitted as a PDF, with a minimum of 300 dpi.
Doyon must receive all entries by 5 p.m. on Friday, October 15, 2021 AKDT.
Materials may be emailed to communications@doyon.com or mailed or hand-delivered to Doyon, Limited, Attention: Holiday Card Contest, 1 Doyon Place, Suite 300, Fairbanks, Alaska 99701 or Doyon, Limited, Attention: Holiday Card Contest, 11500 C St., Ste. 250, Anchorage, AK 99515.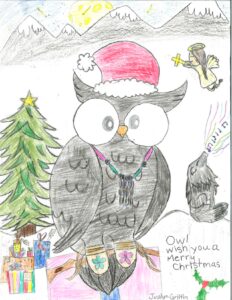 Winners will be selected and notified via telephone by Friday, October 22. The grand prize winner will have their artwork featured on the 2021 Doyon holiday card and will also receive an iPad mini. The second-place winner will receive art supplies and a $50 gift card, and the third-place winner will receive art supplies.
Last year, Josslyn Griffin, age 10, from Fort Yukon, was selected as the first-place winner in the 2020 Doyon, Limited Holiday Artwork Contest. She submitted a Christmas owl wearing regalia. Griffin won an iPad mini and her art was featured on Doyon's annual holiday card.
For more information on how to submit artwork, official contest rules, or to obtain a permission form/application, please contact the Doyon Communications Department at 
907-459-2042, 1-888-478-4755 (toll-free), or communications@doyon.com.