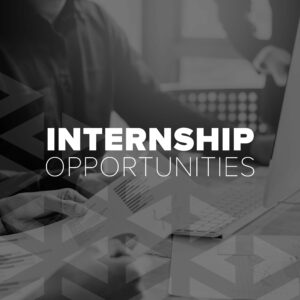 Doyon is currently seeking summer internship applicants for its Fairbanks office. The strategically designed internship program, which is designed for Doyon shareholders, opens a window into the operations of the Doyon family of companies, allowing interns to explore how a career with Doyon might support their life goals. Doyon is proud to have many current full-time employees that previously participated in the program.
Current paid internship opportunities include:
Get Out the Native Vote Internship
The Get Out the Native Vote (GOTNV) intern will report to the village outreach liaison, and work with Tanana Chiefs Conference and Fairbanks Native Association partner staff to plan, coordinate, and manage GOTNV events. The intern will prepare articles and website and social media content and assist in designing GOTNV marketing materials. This internship is a great opportunity for someone who is campaign-driven and interested in supporting a bi-partisan effort.
Public Relations/Communications Internship
The Public Relations/Communications intern will report to the Doyon public relations specialist. The intern will work on projects such as creating shareholder newsletter articles, managing the employee intranet, creating corporate advertisements, and marketing materials, and assisting as needed to achieve communications goals. A student pursuing a degree in marketing, communications, or public relations with Adobe Photoshop and InDesign experience is preferred.
Currently, these internship opportunities require the shareholder applicant to be a college sophomore or higher, in good standing, with at least a 3.0 GPA.
More opportunities may open in various Doyon companies between now and May 2022. Additional opportunities will be posted on the Doyon website. To view the full job descriptions of the current openings and to apply, click here.
For more information about the internship opportunities, contact Shareholder Outreach at 907-459-2085, 1-888-478-4755, (toll-free), or outreach@doyon.com.