Acres Managed by Doyon to Date
Under the provisions of the Alaska Native Claims Settlement Act (ANCSA) Doyon will receive approximately 12.5 million acres across Interior Alaska. To date Doyon has received title to just over 11.5 million acres, primarily around the 34 villages within our region. Through ANCSA, Doyon became the Alaska Native regional corporation within the Interior of Alaska, and 34 village corporations were established. Today, there are 25 village corporations within the Doyon Region.
Management of these lands is focused on local uses, providing education, employment opportunities, and responsible economic development of resources.
Doyon works with a variety of partners, land owners, village corporations, agencies, and tribes on all aspects of land management.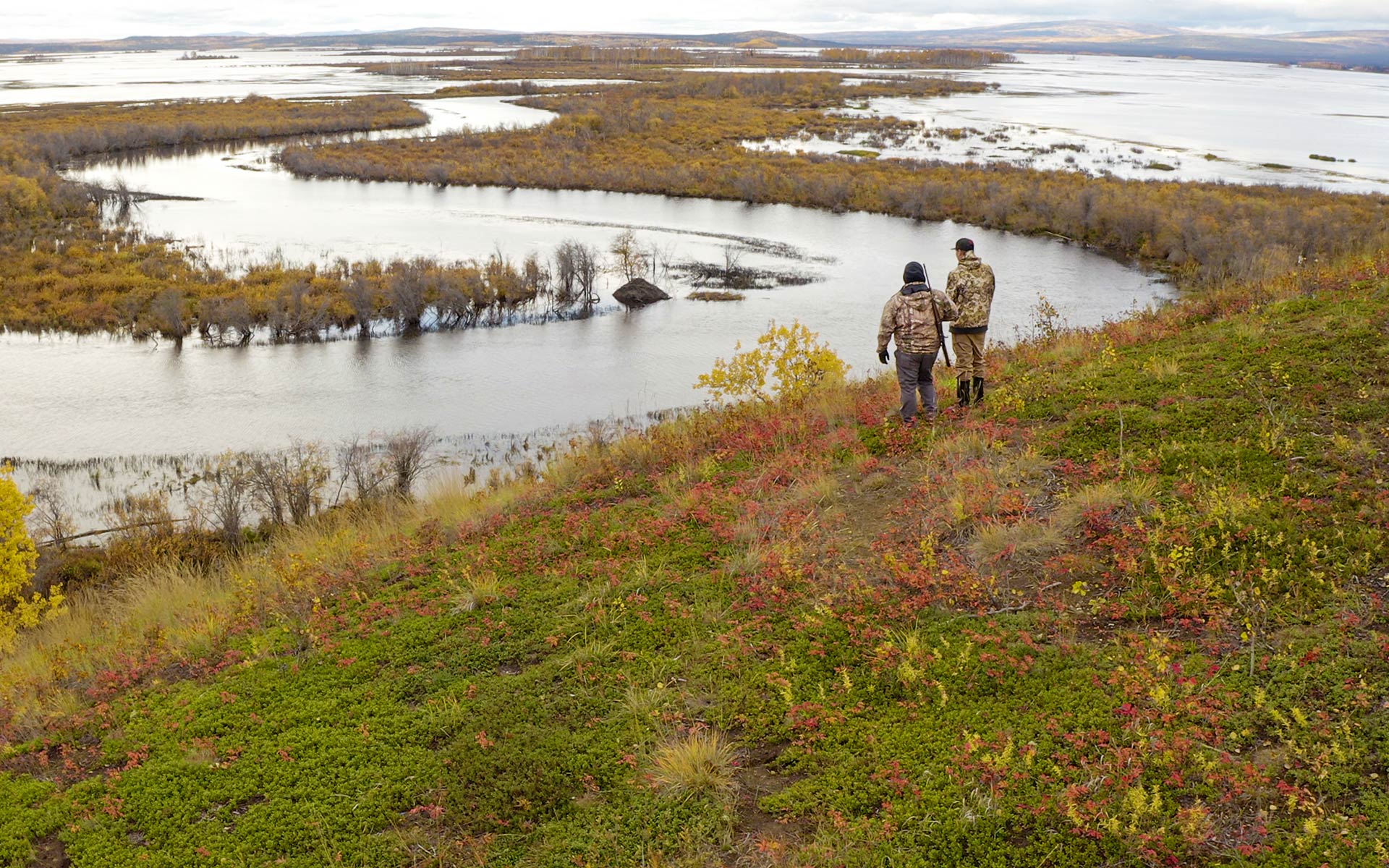 Doyon lands are open for subsistence activities for shareholders. Shareholder permits are not required for gathering berries, fungi, and subsistence hunting. Shareholder permits are required for wood cutting, camps, and trap lines. These permits help Doyon understand local land use and mitigation impacts to cultural sites, and ensure Doyon addresses vicinity to allotments and other high use areas.
Private Air Strips
Within the Doyon Region are a number of gravel airstrips that are closed to public access. Entry on the following airstrips require the written consent of Doyon.
Salmon Trout

airstrip is located northeast of Chalkyitsik: -141.651, 66.809

Black River

airstrip is located northwest of Eagle: -142.119, 65.664

Alder Creek

airstrip is located northwest of Eagle: -142.3, 64.967

Slate Creek

airstrip is located southwest of Eagle: -142.551, 64.566

Mt. Harper

airstrip is located on the eastern side of Mt. Harper northeast of Healy Lake: -143.832, 64.237

Golden Creek

airstrip is located about 30 miles northwest of Tanana: -153, 65.293

Grant Creek

airstrip is located just north of the Yukon River adjacent to Grant Creek: -152.864, 65.233
These airstrips are subject to periodic surveillance. Trespassers will be prosecuted. In addition, creating or using unapproved airstrips on Doyon lands will be prosecuted.
Easements
Certain 17(b) easements are reserved for the public in various locations on Doyon lands. These easements are owned by Doyon and are reserved for public use for limited specific purposes. These easements are reserved to allow for trail access to adjacent public lands. Sport hunting and fishing are never allowed on these easements. Any deviation from easement stipulations will be considered trespass and is criminally punishable under Alaska Statute 11.46.330.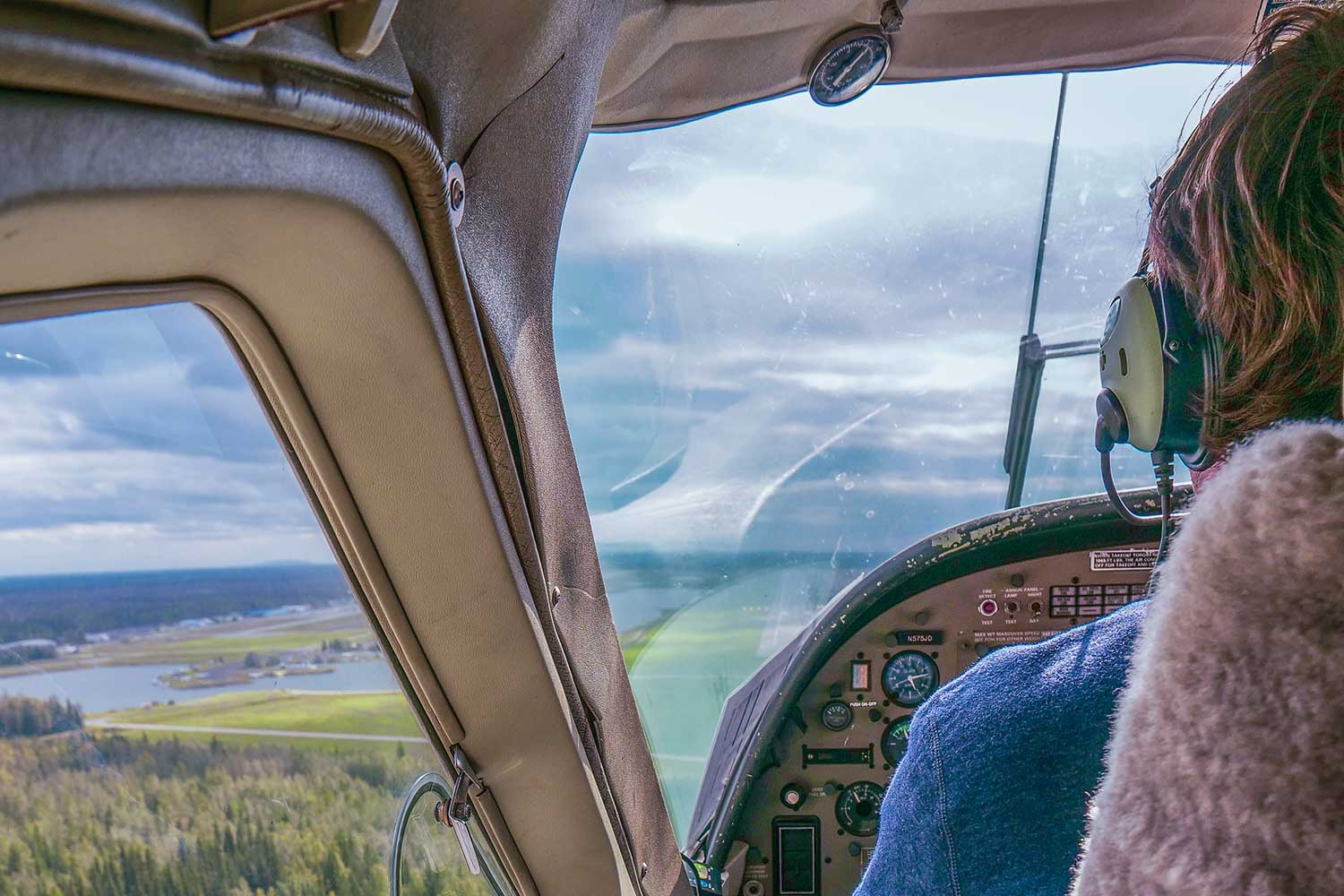 Fire plays a vital role in boreal forest ecology. As the Doyon region is largely made up of boreal forest, the region is heavily prone to wildfire. Doyon is tasked with management and oversight with the Alaska Fire Service in addressing fire and fire mitigation on its lands.
Doyon addresses fire management through:
Engaging in regular fire seasonal updates with agencies, village corporations, and village councils.
Modifying fire options in partnership with fire management officers and adjacent land owners.
Monitoring and partnered decision making on fire decisions on its lands.
Fire-related decision making on Doyon lands.
Implementing fire mitigation practices.
Providing fire mitigation and science education.
AMBLER ROAD PROJECT UPDATE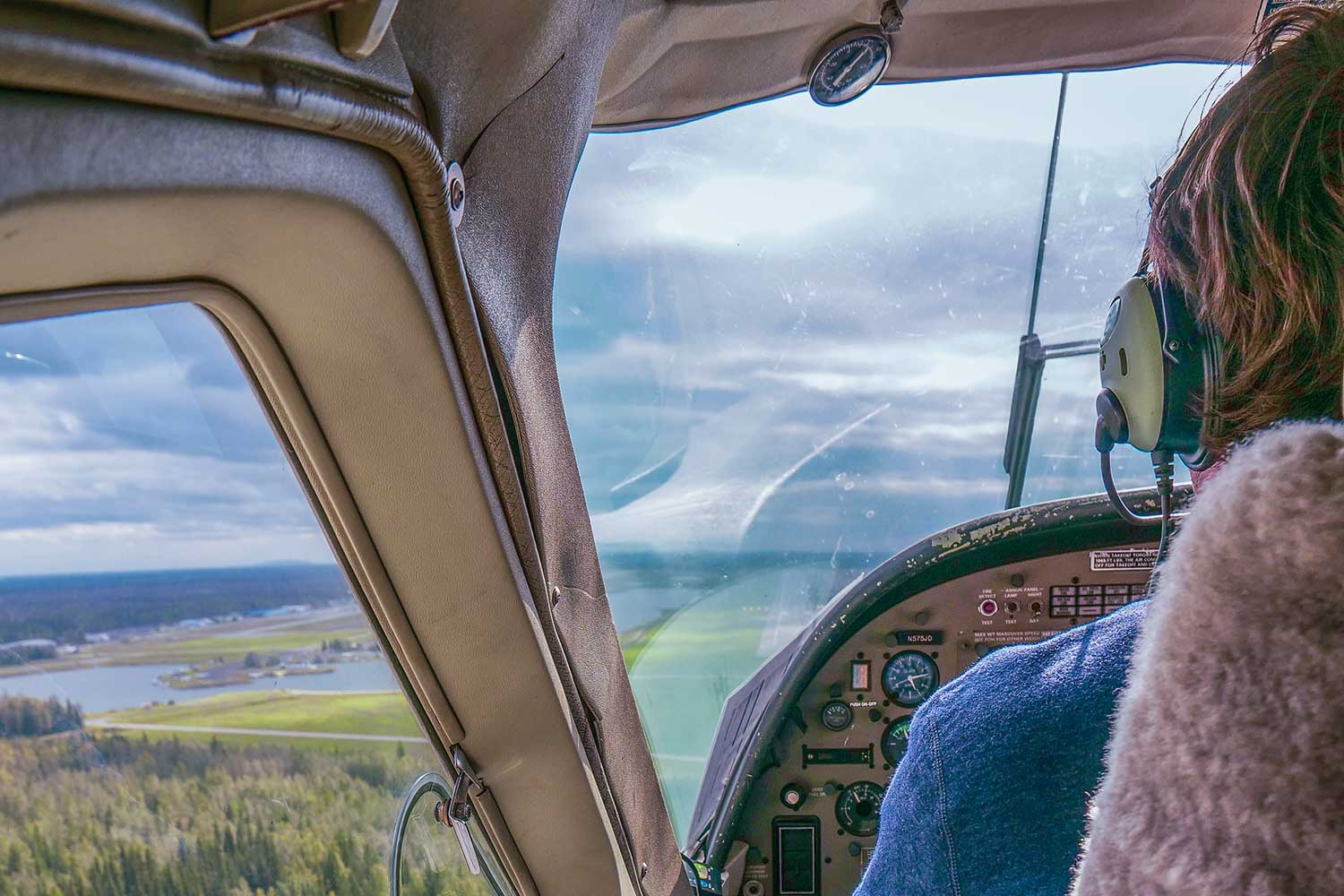 Doyon does not support the road to Ambler and has not offered a public (or private) statement of support. While Doyon does not oppose the road to Ambler, it has offered pointed criticism of both the project and its proponents in public comments. Doyon has shared comments at the following links:
Comments to BLM Fairbanks District Office
'Doyon Challenges AIDEA's Push for Ambler Road in Pointed Letter'
Doyon is significant stakeholder in the process and will continue to be engaged and vocal. The proposed preferred route crosses just over 10 miles of Doyon land.
Early in the National Environmental Policy Act process, Doyon recommended to the Bureau of Land Management (BLM) that they consider and evaluate a route from the Ambler Mining District westward to Nome, a route that would not require use of Doyon lands. More information on this recommendation can be found here. Doyon believed that the BLM should evaluate an alternative route based on the Corps' ongoing study of a deep-water port in Nome, and that benefits of a western route should be more closely analyzed. This route was not included in the environmental impact statement process.
Throughout the permitting process, Doyon has raised issues related to the potential for the road to be made public, impacts to ANCSA corporations and ANCSA lands, benefits to communities in the Doyon Region, and impacts to subsistence resources.
Doyon continues to participate as ex-officio (non-voting) members of the Ambler project's workforce development and subsistence committees to ensure impacts to our region and communities are considered and addressed.
For additional questions, please contact the Lands and Natural Resources Department at 907-459-2030 or lands@doyon.com.
For more information contact the Lands and Natural Resources Department at 907-459-2030, or 1-888-478-4755, or lands@doyon.com.