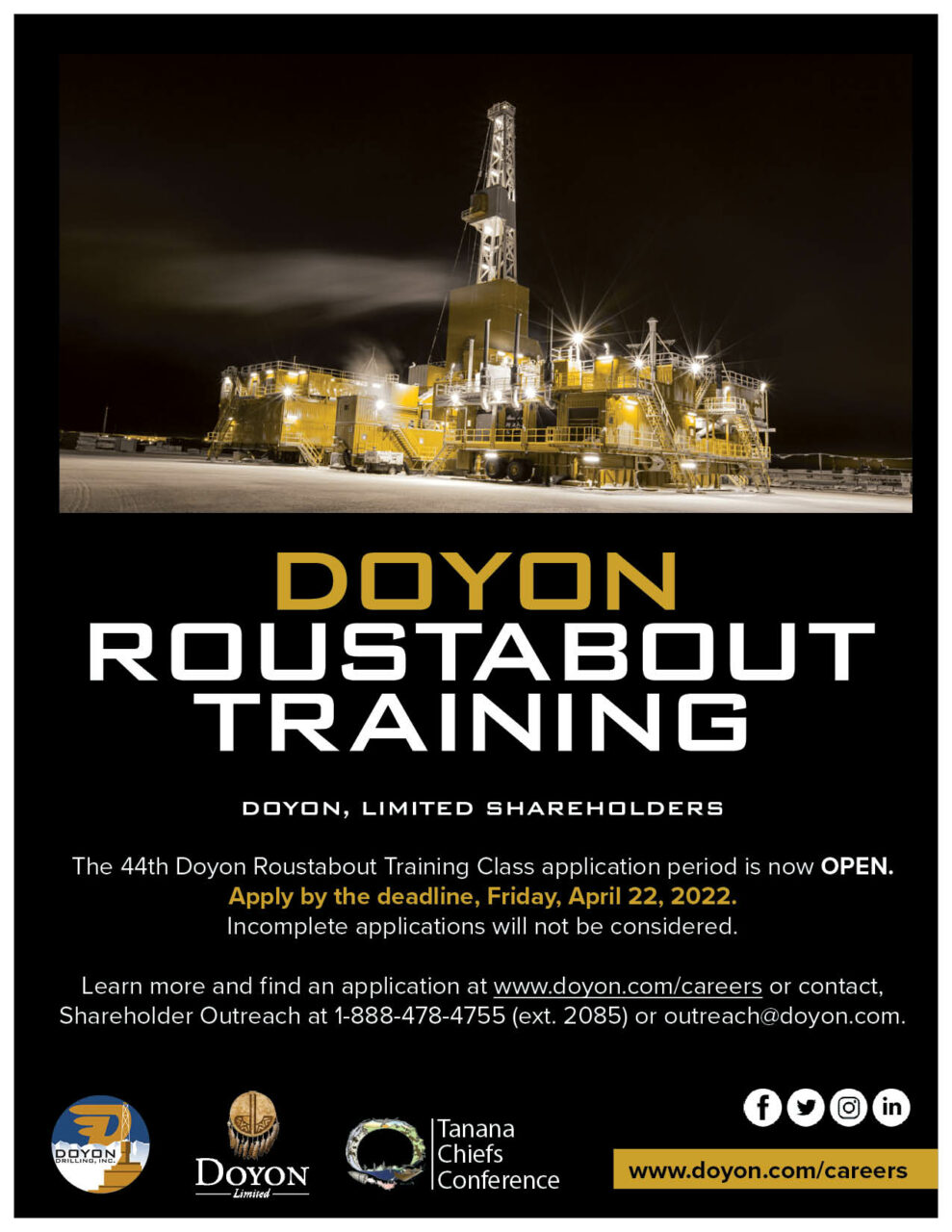 Interested in working for Doyon Drilling? Apply for the roustabout training today to start your path towards working on a Doyon oil rig.
The roustabout application deadline is Friday, April 22, 2022.
A roustabout position is the first step to working on a Doyon Drilling oil rig. Workers must have both strength and stamina to successfully complete their duties, which include proper loading and unloading of materials, general maintenance, and providing vital support for the drill floor crew. Once hired, roustabouts can work in remote areas of Alaska from the Kenai Peninsula to the North Slope. Most work a two-week on and off schedule. The roustabout training is very competitive and is free for Doyon shareholders who are selected.
For more information, contact Shareholder Outreach at 907-459-2085, 1-888-478-4755 (toll-free), or outreach@doyon.com.