Doyon, Limited and Tectonic Metals Inc. are pleased to share an update on the early-stage mineral exploration agreement at Flat. Tectonic Metals Inc. is a junior mining exploration company based in Vancouver, Canada. They have a strong technical geological team and extensive experience operating in Alaska and Canada. This is a follow up to our last update sent in June 2022 to provide information about summer activities in 2023.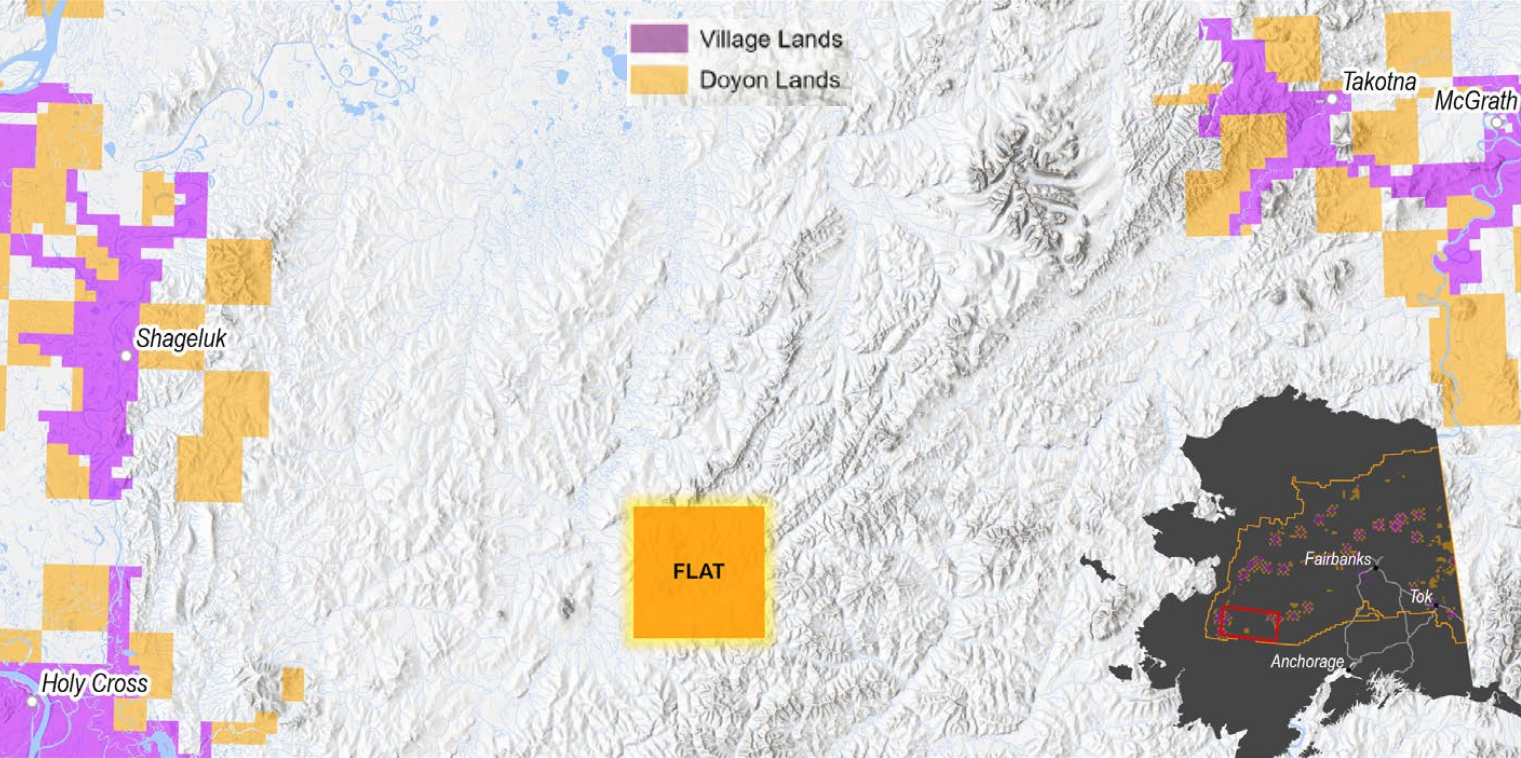 Exploration
Flat is in the early stages of mineral exploration for gold on just over 90,000 acres of Doyon surface and subsurface lands. Early phases of exploration include low impact activities such as flying geophysical surveys, taking rock and soil samples for geochemical analysis, and small footprint drilling.
Project Goals
We are particularly excited about realizing future shareholder opportunities from these lands as our past leaders envisioned. We hope you will follow articles in upcoming newsletters, on social media, and at Doyon.com to learn about project progress, local employment, and contracting potential. We also appreciate Tectonic Metal's commitment to contribute funding for scholarships for eligible shareholders interested in attending the Alaska Natives in Science and Engineering Program and at the Doyon Foundation.
---
For any questions, please contact the Lands and Natural Resources Department at 907-459-2030, 1-888-458-4755, or lands@doyon.com.