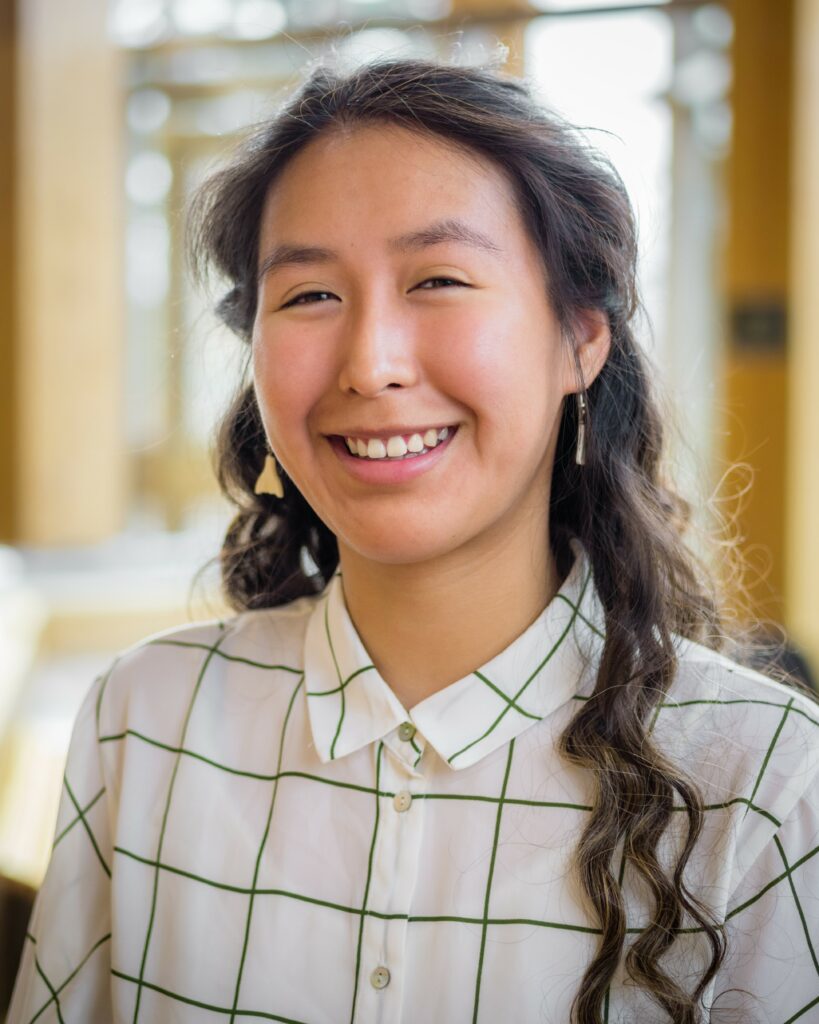 By Shondiin Mayo, Get Out The Native Vote Intern
During the general, municipal, primary, and presidential elections, the election process is prominent, and our awareness is heightened as either a candidate or a voter. Most times, the election passes and soon our daytime routines return. As a shareholder, this time peaks during March as Doyon, Limited's annual meeting is held along with other spring festivities that happen. Before COVID-19, vendors, food, and a good visit would draw community members to wherever the meeting was held. Of course, the function of the annual meeting is to share changes, elect board members, and deliver a narrative review of the past year. The agenda is as follows and the meeting is over within one day.
As unlikely as it may seem to the regular shareholder, what was described above is corporate governance at its center. That also includes voting in the form of a proxy statement in the board of directors' election. So, you may ask, why is it imperative to participate as a shareholder if I don't even participate in voting elsewhere? As a shareholder, there is a need to have an, "… entity on the inside to play a role in governing and monitoring the firm's actions on the stakeholder's behalf, that is, the board of directors." (Sherwood & Srivastava, 2018, p. 490) It's also recognized that the board plays a primary role in corporate governance arrangements as they substantially influence corporate decisions and shareholder wealth. As Doyon seats thirteen board members, they all perform an essential part of the corporate governance system in other ways. They are also a, "…trust-engendering mechanism intended to ensure that managers are made accountable for their actions and that decisions are made to the benefit of shareholders' interests." (Sherwood & Srivastava, 2018, p. 512) The shareholder's interest is what Doyon, Limited serves and the corporation depends on shareholders involvement. Which is as follows, learning about each candidate and successfully submitting your proxy. Elections are decided by the people who go out and vote.
If you don't vote, someone else will decide for you. Your power is in your vote!
Since the issues on which shareholders can vote, at least in part, to determine the profitability of the company going forward, voting rights in such matters allow shareholders to influence the success of their investment. Therefore, shareholders should take advantage of the opportunity to positively influence corporate direction.
In closure, if you or someone you know would be a great candidate, the Doyon board candidate application portal opens Wednesday, September 8, 2021. Whether you step up to leadership or feel called to the position please dial 1-888-478-4755 ext. 2177 to learn more about the election process and how to apply! If you'd like to know how to receive your annual meeting materials and proxy electronically, please visit our Annual Meeting page.
References
Masli, A., Sherwood, M. G., & Srivastava, R. P. (2018). Attributes and Structure of an Effective Board of Directors: A Theoretical Investigation. Abacus, 54(4), 485–523. https://doi.org/10.1111/abac.12132