In 2018, the Doyon, Limited Board of Directors formally made a change to the Doyon values to incorporate a "commitment to long-term sustainability" as a core value. This reflects a commitment long held at Doyon and evidenced by decades of previous work. At the same time, it highlights a renewed effort to measure, improve, and formally plan for sustainability.
Initiative Focus Areas
Reduce carbon footprint

Reduce solid waste

Reduce energy usage

Recognize and build carbon offsets
Sustainability Goals
Invest $5 million in 5 years in sustainability infrastructure
Manage one million acres for voluntary forest offset projects
Doyon's carbon forestry project
In 2022, Doyon was excited to have credits issued on its first carbon-offset program as part of Doyon's Sustainability Initiative.
The carbon-offset project highlights the ecological and cultural values of our lands while creating a financial and community benefit through income from the carbon project. Doyon's project connects with our commitment to enhance and protect our lands for the long-term.
The project is located in Alaska's arctic boreal forest near the Tanana and Yukon Rivers. The project will be managed to ensure environmental benefits for the 40 years of the length of the project.
"As a Leader In All We Do, we see this as an opportunity to balance economic development and land preservation for today and future generations," says Aaron Schutt, President and CEO at Doyon.
Doyon maintains its ability to utilize the lands for multiple uses including local and subsistence use, recreation, and other capacities.
Learn more about Doyon's carbon forestry project below.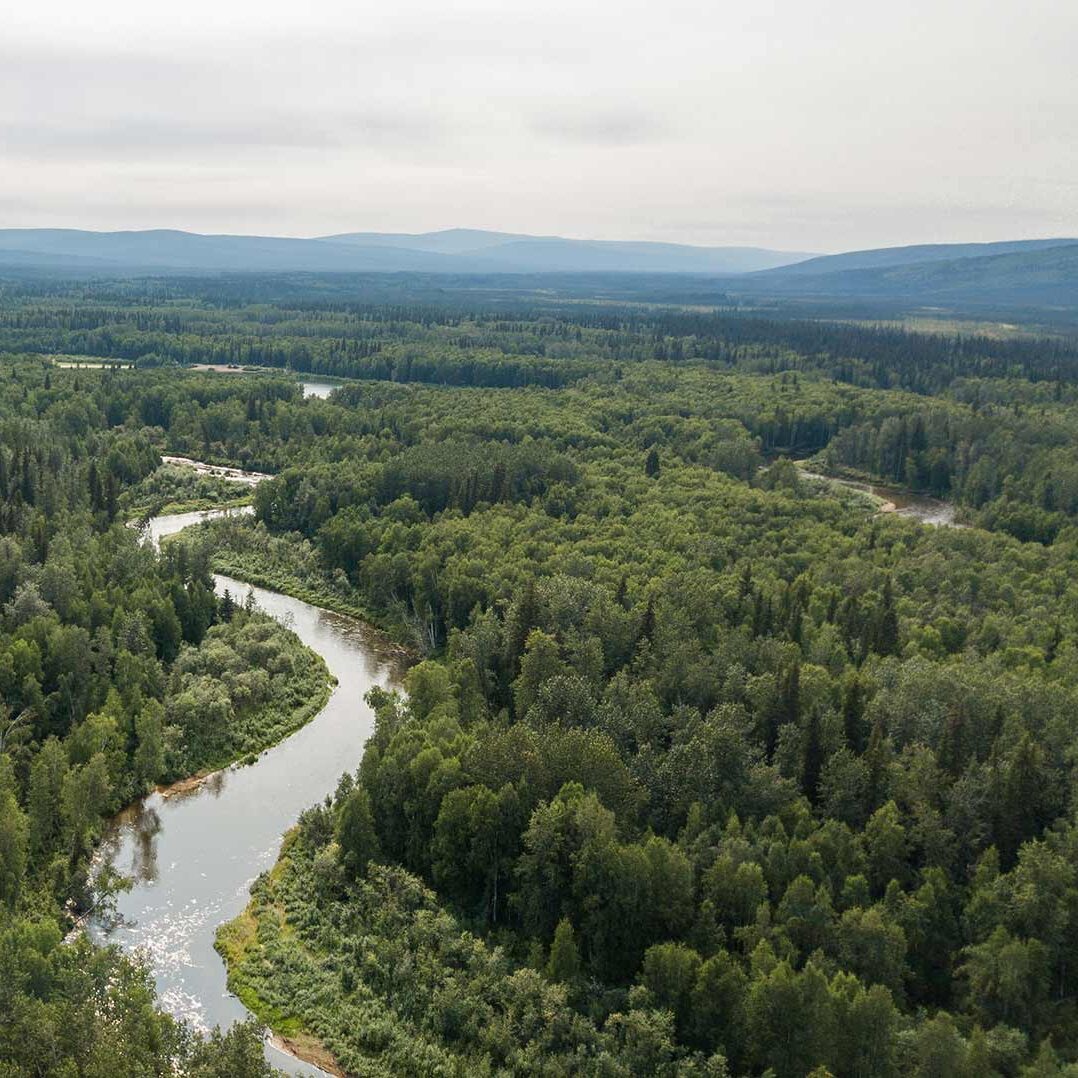 Selected PROJECT SUCCESSES