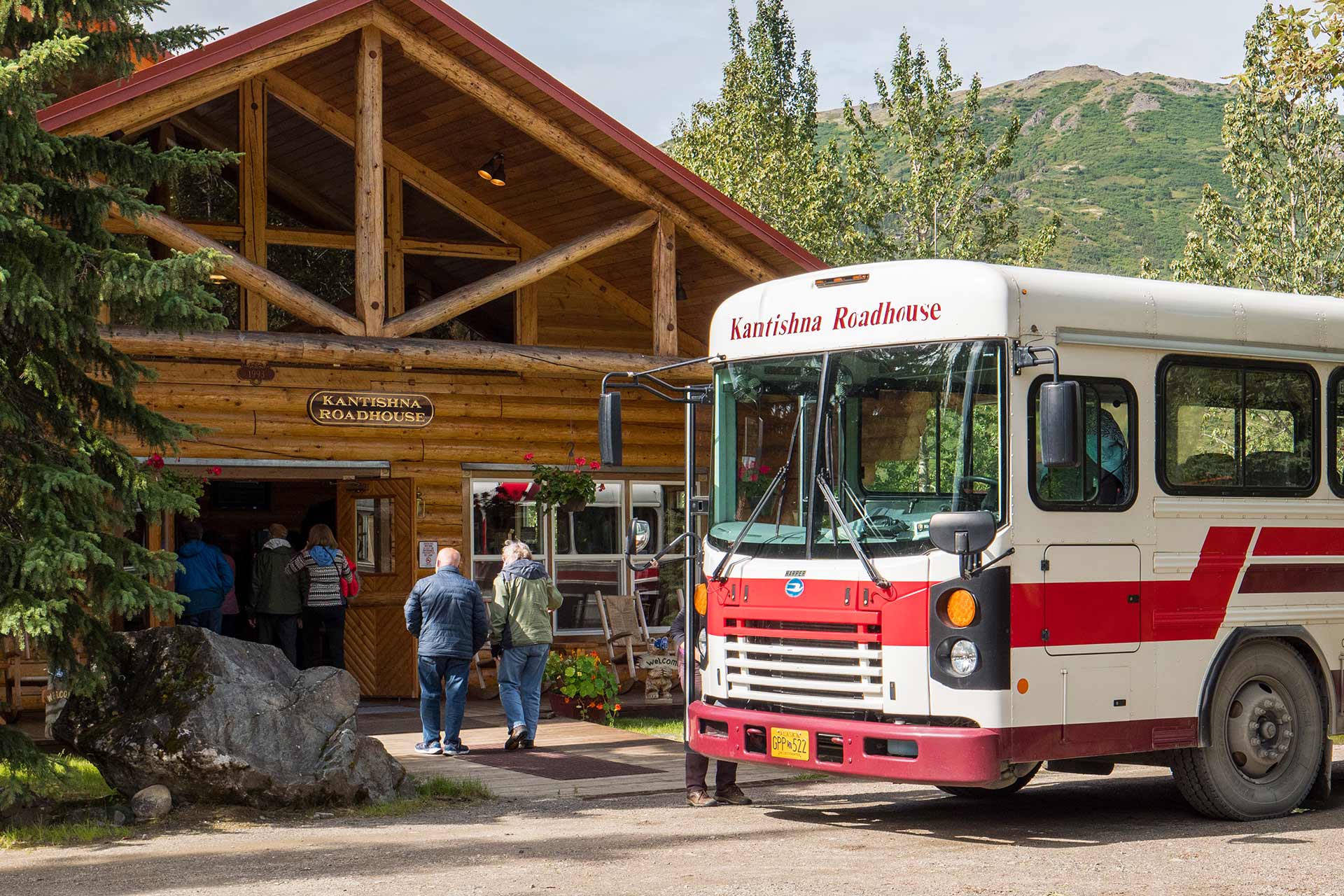 Full-Service Backcountry Lodge & Cabins In Denali Park:
Situated 90 miles into the remote wonder of Denali National Park, Kantishna Roadhouse is a full-service, backcountry lodge that combines views of Denali with superb accommodations and old-fashioned, Alaskan hospitality.
Ride a bike along a sparkling creek, hike the trails, jump on a private bus into the heart of Denali Park, or simply enjoy the peace and quiet on the deck of your log cabin with a glass of wine in hand.
Kantishna Wilderness Trails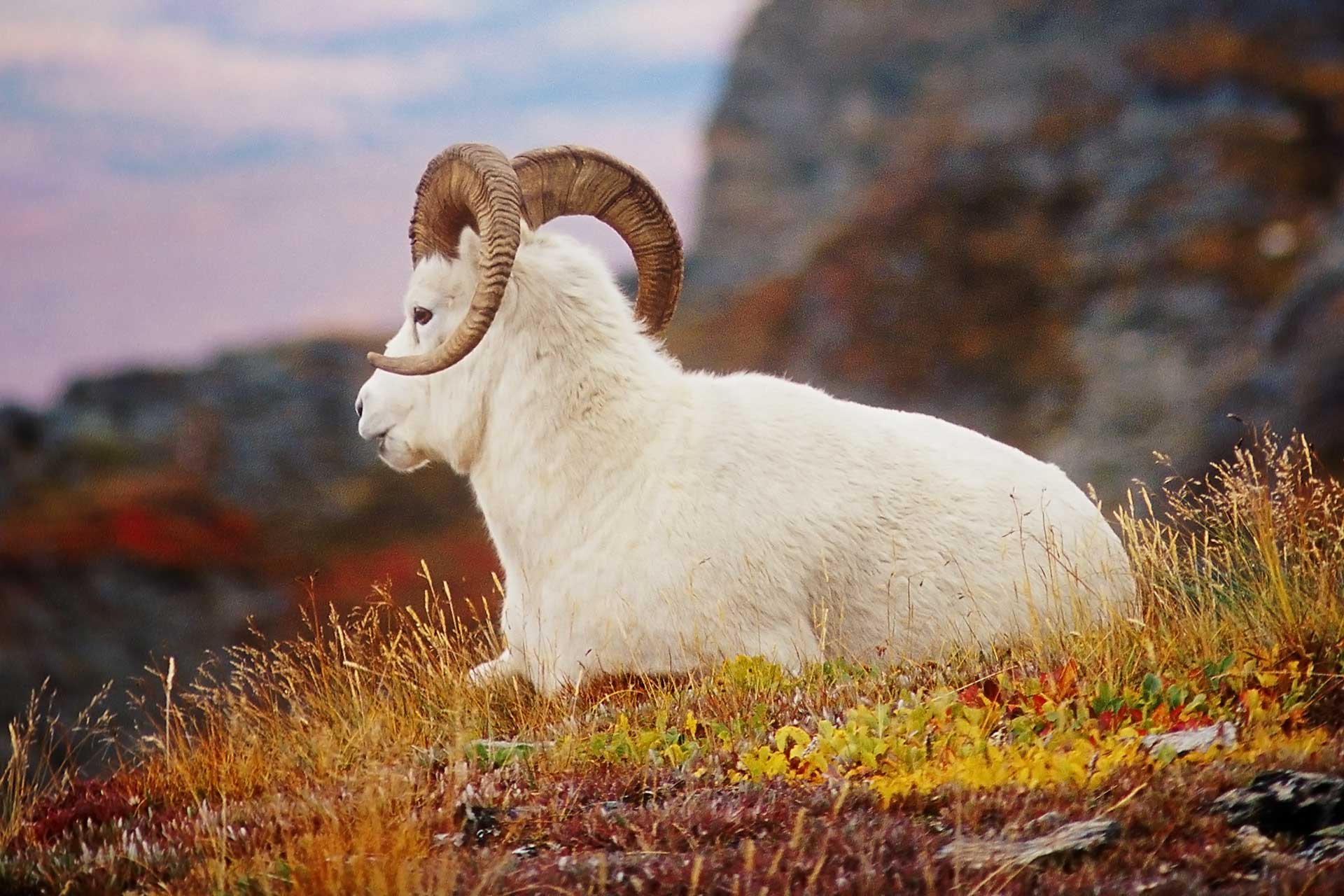 Climb aboard our private bus for day trips deep into the Kantishna mining district in the heart of Denali National Park. As our knowledgeable drivers guide you through the entire length of the Park road, you'll gain a sense of the region's history as well as its fascinating geology. Take in the mountain—and the bears, caribou, fox, moose, wolves, and birds that make Denali their natural home.
This joint venture is owned by Doyon, Limited and ARAMARK, an international food, facilities, and uniform services company that currently holds a long-term concession contract for Denali Park.
Each year, Denali Park welcomes over 500,000 visitors from around the world. The concession contract includes a variety of operations serving visitors and Alaska residents looking to explore this pristine national park.
The venture provides a range of operations, including bus tours, transportation services, campground operations, facilities and hotel reservation management, retail and food services. The Denali Park bus system managed by Doyon/ARAMARK provides transportation to approximately 300,000 passengers during the park's short operating season, which runs from mid-May to mid-September.
Denali has stood tall over the Alaskan Interior — and the Athabascan people — for millennia.
Taking a holistic approach to statewide tourism, connecting modern-day travel with historic traditions.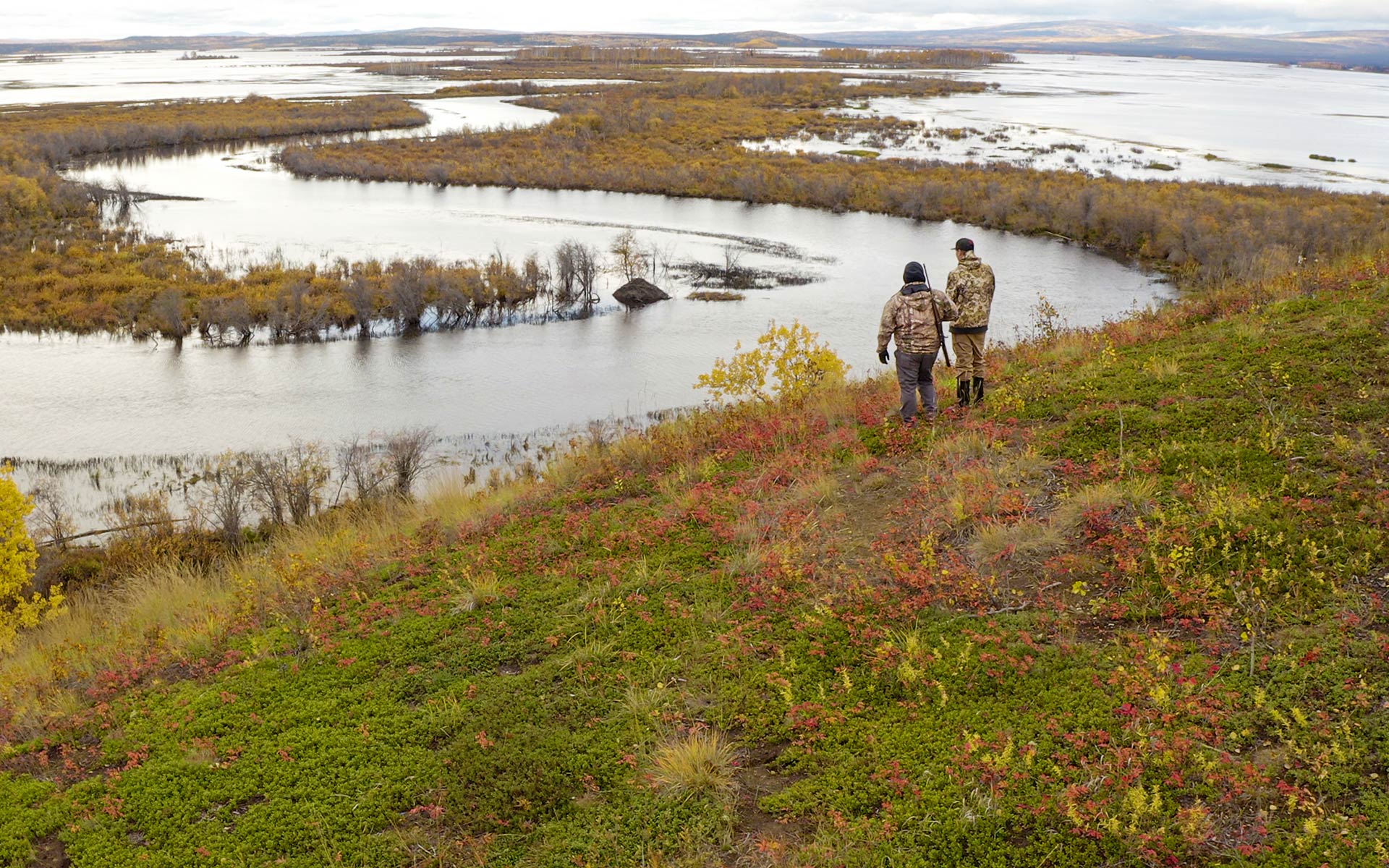 Na-Dena` is a joint venture is owned by Doyon, Limited and Huna Totem Corporation. Na-Dena' connects both the Athabascan and Tlingit cultures and languages. In Tlingit "naa" and Athabascan "dene," both mean people or tribe.
The joint venture acquired 80 percent of Alaska Independent Coach Tours LLC, which operates over 100 motorcoaches from five different locations including Juneau, Ketchikan, Skagway, and Sitka, Alaska, and in Seattle, WA, as Pacific Alaska Tours. The combined companies offer tours and transportation to major cruise lines visiting Alaska during the summer months. Alaska Coach Tours has 30 full-time employees adding an additional 120 team members during the peak summer months.
The new joint venture is taking a holistic approach to statewide tourism, connecting the modern-day traveler with historic traditions, crafting new turnkey excursion packages and building value for Huna Totem and Doyon shareholders by creating jobs in a sustainable industry for future generations.