Doyon is the largest private landowner in Alaska managing 12.5 million acres of surface and subsurface ownership across Interior Alaska. Our region has the longest border with Canada, borders six other Alaska Native Corporation regions, has the longest rivers, and the largest number of roads. Due to the size of the region, there are ongoing projects regularly occurring in the region from research, to local use, to analysis, to mineral exploration.
Doyon regularly participates in mineral exploration programs and has done so since 1974. Doyon closely monitors all exploration programs and engages surface owners in surface use agreements when village corporation lands are included in project areas.
When ANCSA was passed, there were three primary types of land selections. The first category is village corporation selections made within a 25 township withdrawal area around each village. Village corporations received first dibs on selections. The second type was the mandatory land Doyon was required to take adjacent to the village corporation lands also in 25 township withdrawals. The third type of land is outside of the withdrawal area, sometimes called deficiency selections. These lands were remote from the closest communities. Doyon's leadership in the early days utilized a variety of resources to identify lands that had values for timber, minerals, and oil and gas. The idea was if Doyon made good selections it would help promote local opportunities for training and employment for shareholders and business opportunities for village corporations.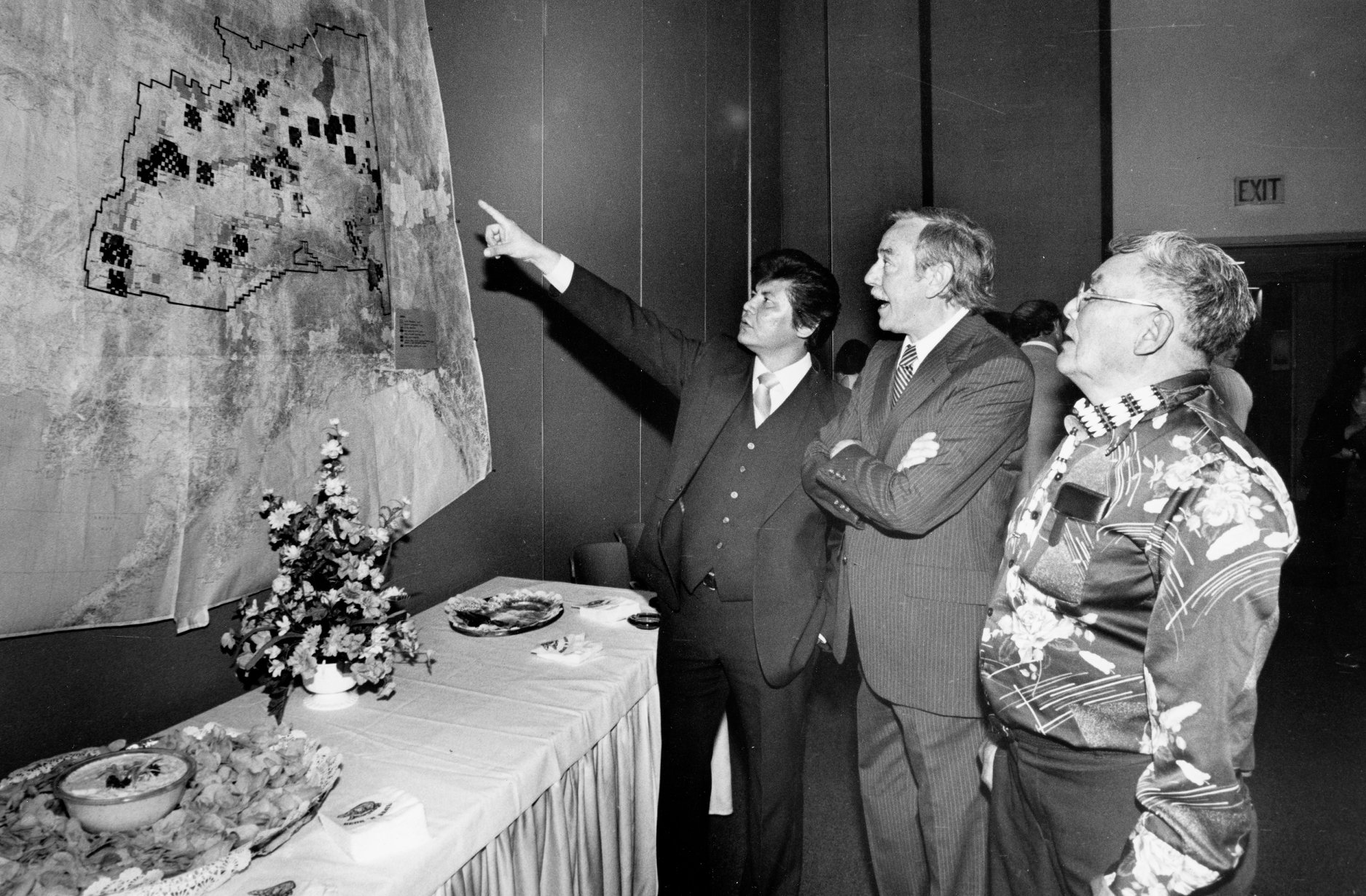 Because the Doyon region is located in a well-known geologic fault (Tintina Fault), much of the third type of lands were chosen for mineral exploration. These lands are the focus of much of the mineral exploration projects in the region. A majority of the deficiency lands Doyon selects are located in the Fortymile district, in the eastern part of our region near the hub community of Tok.
Active mineral exploration
Currently, there are several active early stage mineral gold exploration projects at Seventymile (30 miles from Eagle), Flat (approximately 60 miles from McGrath), and at Mt. Harper and Carrie Creek (nearest Pogo Mine and Healy Lake). Each project includes Doyon, Limited surface and subsurface lands. The goal of these multiple year projects is to pursue new data for the potential of a longer term project to provide local economic benefits, employment and education.
Early stage mineral exploration projects have provided local seasonal employment for shareholders for a variety of tasks including drilling help and camp support. Nearby communities are also providing fuel and other services. Contributions from the mineral exploration companies have supported educational programs such as a Middle School Academy with the Alaska Natives in Science and Engineering Program.
The Lands and Natural Resources Department and project partners provide regular updates to nearby communities. Promoting local hire, training, community contributions, and potential economic development to sustain our communities remains a top priority for Doyon.
Doyon monitors projects under the utmost environmental standards and best management practices.
For more information contact the Lands and Natural Resources Department at
907-459-2030, or 1-888-478-4755 ext. 2030, or lands@doyon.com