Doyon, Limited established the nonprofit Doyon Foundation in 1989 as part of our commitment to shareholder opportunities and advancement.
The Foundation's mission is to provide educational, career, and cultural opportunities to enhance the identity and quality of life for Doyon shareholders. Doyon Foundation's work is focused in two main areas: scholarships and language revitalization.
To date, the Foundation has awarded more than $11.6 million in scholarships to students pursuing college degrees, vocational training and non-degree-seeking programs. The Foundation is also leading efforts to revitalize the Native languages of the Doyon Region.
For more information or to get involved, visit doyonfoundation.com.
Doyon Gwintł'eeneegiyiliI
(Doyon gives bacK)
Actively supporting programs that embody the soul of Doyon, Limited. Doyon's Gwintł'eeneegiyilii is a proud supporter of non-profit programs and services that align with our corporate values and mission. These values work to:

Enhance our position as a financially strong Native corporation.

Promote the economic and social well-being of our shareholders.

Strengthen our Native way of life and to protect and enhance our land and resources.
Because strong corporate citizenship arises from healthy community partnerships, we prioritize our giving in communities where we do business. Non-profit organizations that support the wellbeing of our shareholders are eligible to receive General Fund support, including tribal councils and others who champion rural education and economic development.

Applications are accepted year-round and are due by the close of business on the first day of each month. Applications are reviewed monthly. Awarded funds will be available by the last business day of the month.
For requests up to $1,000:
Please allow at least one month for consideration of your application before funds are needed.
Each applicant may only receive funding once per year.
Incomplete applications will not be considered.

For requests over $1,000:
Please allow at least one month for consideration of your application before funds are needed.
Provide a detailed budget showing matching funds and/or other funding sources. Evidence of matching funds will strengthen your application.
Each applicant may only receive funding once per year.
Incomplete applications will not be considered.
There are some funding requests Doyon does not fund. We do not provide support for:
Individual sponsorships
Sports teams
Political organizations, activities or candidates
Religious based events
Debt recovery
Travel
Business or household/utility expenses
Salaries and wages
Media projects and/or book publishing
If your project, program or event is eligible for funding within one of our three mission-based categories fill out the online submission form.
This is the meaning of Daaga' and the spirit of the Doyon Daaga' award. Daaga' provides annual grants to programs and projects that promote healthy, clean, and sober Alaska Native communities.
Through the Daaga' Fund, Native leaders unite to promote healthy, drug-and-alcohol-free communities with grants of up to $3,000 per annual funding cycle.
Programs that integrate the spiritual, social, and economic needs of our people make us all stronger. The proposed projects should support the values of the Daaga' Awards, which include contributing to the healing that lies within the local people, utilizing the strength of traditional values, and encouraging programs that integrate spiritual, social, and economic needs of the communities.
Since 1990, Doyon has awarded more than $280,000 to interior Native individuals and organizations.
The Daaga' Award reflects our belief that communities are healthier when Native values are alive and traditional skills are prized-such as beadwork, artwork, hunting, and trapping.
Doyon will accept and review applications year-round.
"Get up, move, do something!"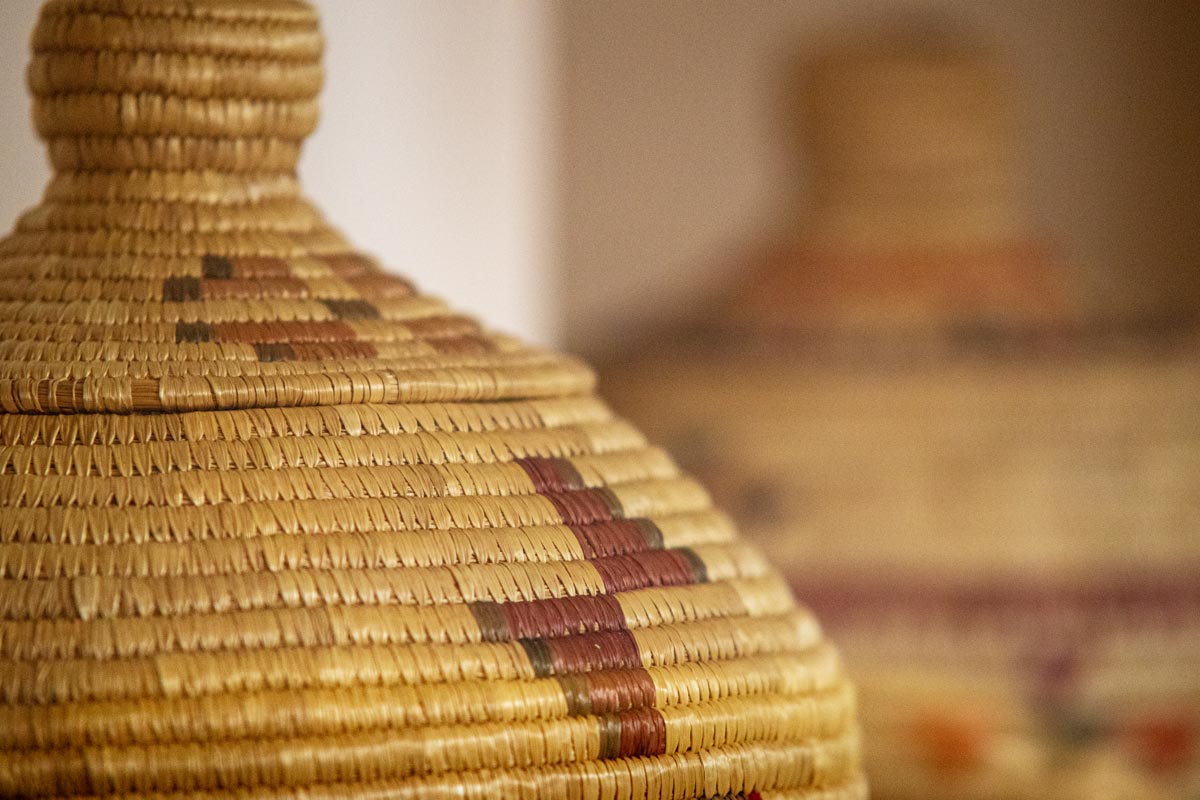 Emergency Fundraiser Baskets
Lend a helping hand where it's needed. Sometimes needs arise among our shareholder community that require urgent support. When these situations occur, Doyon is here to help ─ donating one gift basket to a shareholder in need per emergency fundraiser event.
If you know of an emergency fundraiser in your community, please send us a fundraiser flyer in addition to completing the request form below.