Doyon's Carbon Forestry Project helps balance global greenhouse gas emissions by sequestering carbon in our trees, which generates carbon credits to be sold on the voluntary carbon-offset market.
This exciting initiative monetizes conservation, highlighting the ecological and cultural values of Doyon lands while creating financial benefits and preserving community access: Doyon maintains our ability to utilize the lands for multiple purposes, including local and subsistence use as well as recreation.

Economic Benefits & Job Opportunities
Doyon preserves existing forests while creating income.
Community access remains for all local and subsistence uses.
Staff positions will oversee long-term fire and disease threats.
Area mapping is the first step. Selections are made and evaluated, and the project progresses pending land audit completion.
Carbon inventories for forest tracts are calculated with aerial and land-based surveys. Forestry modeling estimates total carbon offsets for project.
Forest biometrics determine long-term feasibility and growth projections.
Submission is finalized and carbon credits are issued to landowner.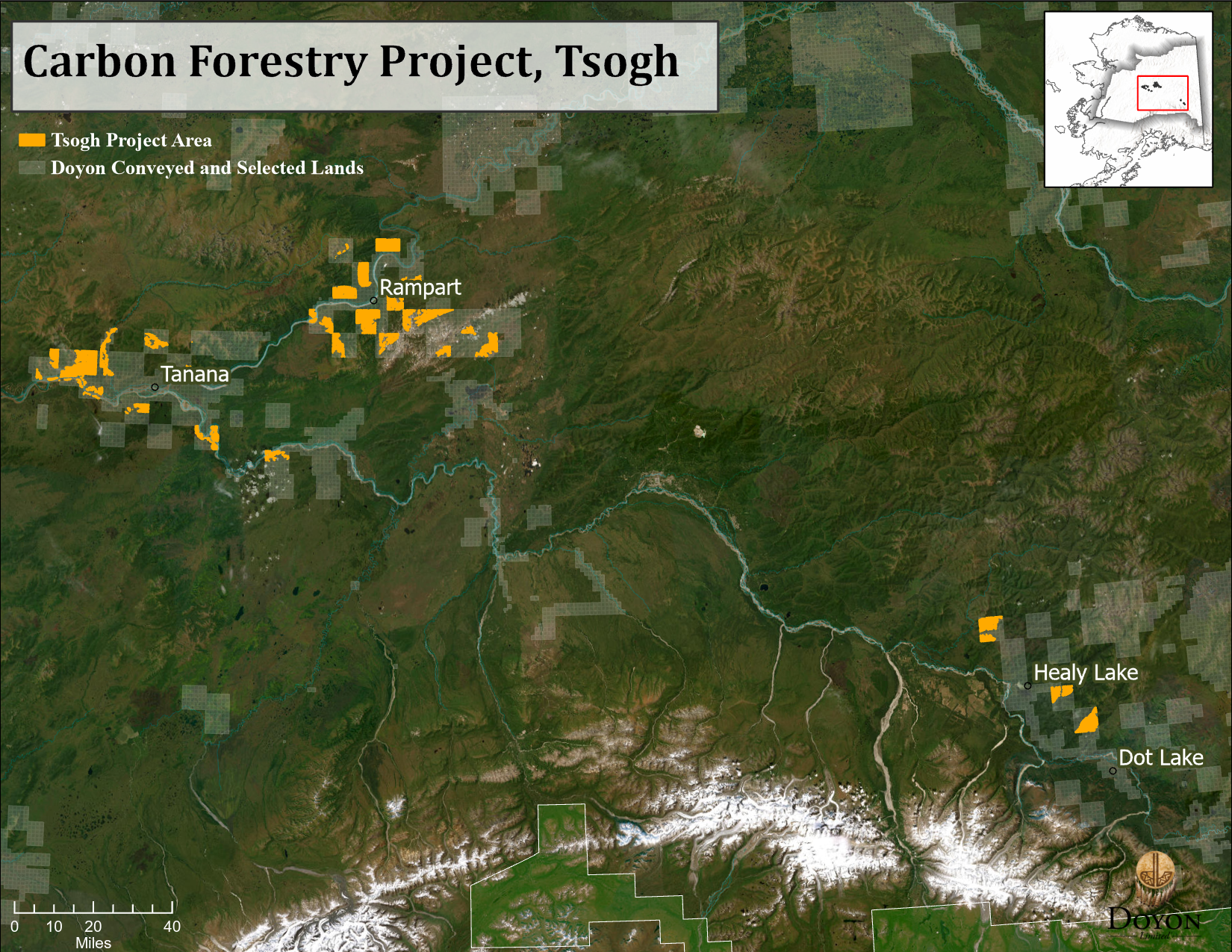 Doyon is prioritizing this work with multiple projects across Alaska's arctic boreal forest, near the Tanana and Yukon Rivers.
The first, known as the Tsogh Project, began in 2020 and was issued carbon credits upon its completion in 2022.
Due to the success of the Tsogh Project, the two-part Ts'ebaa Project is now underway along the Yukon River.
Forests will be managed to ensure environmental benefits for the 40-year length of the projects, connecting with Doyon's commitment to enhancing and protecting our lands for the long term.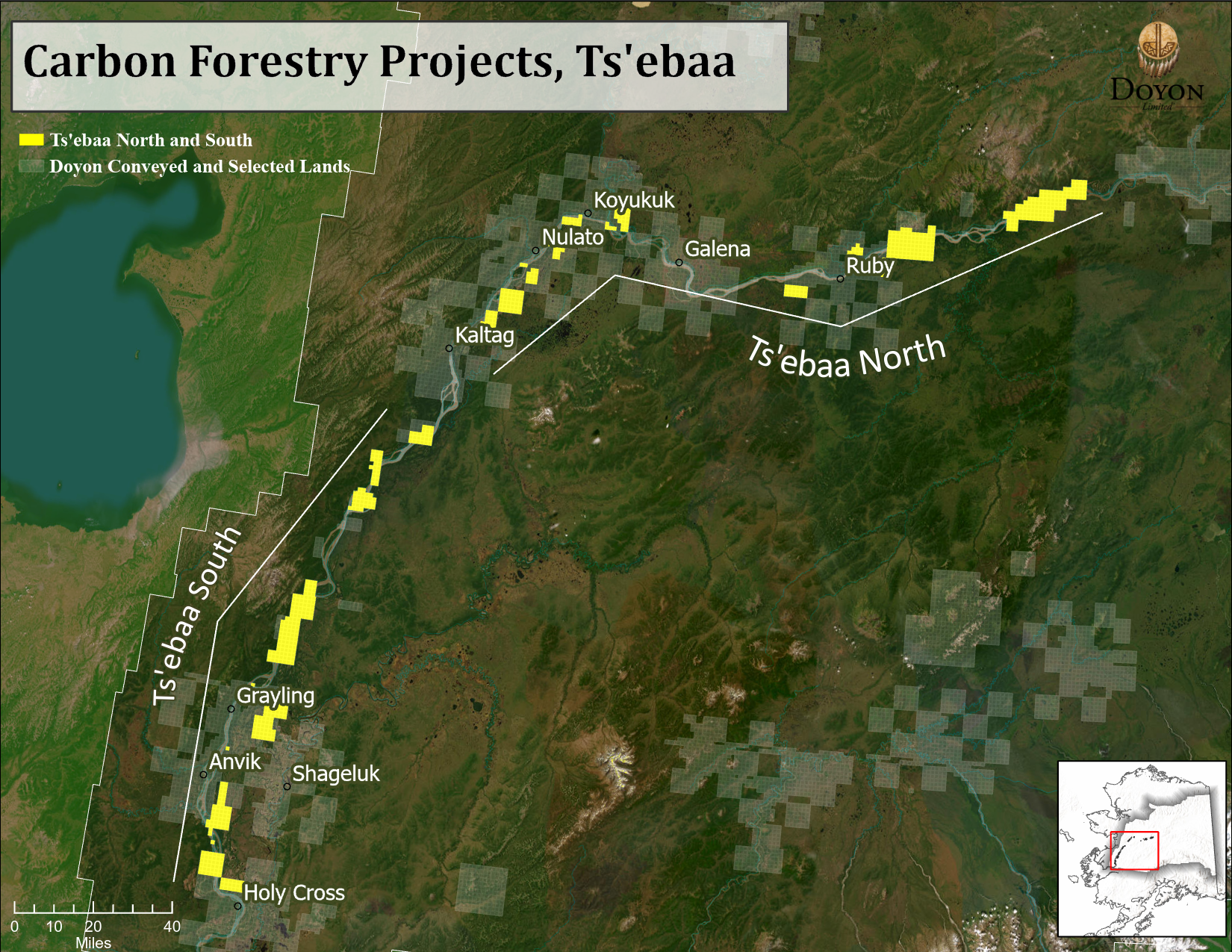 For more information contact the Lands and Natural Resources Department at
907-459-2030, 1-888-478-4755 ext. 2030, or lands@doyon.com.