Doyon Donates to Walter Harper Project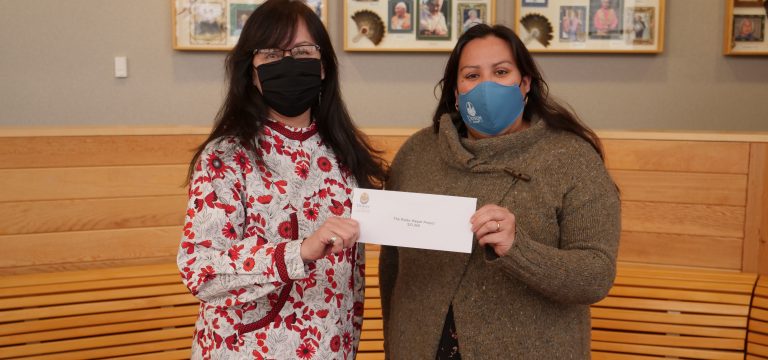 On May 11, 2021, Doyon announced a donation of $25,000 to the Walter Harper Project to assist in commemorating an outstanding Alaskan, Walter Harper, with a life-size bronze statue. The statue will be housed outside of the Doyon Plaza in downtown Fairbanks for optimal access to community members and visitors.
Harper's exceptional abilities, accomplishments, and character traits make him a role model and hero to all, particularly our Native youth. At only 20 years of age, Harper's Koyukon Athabascan subsistence skills, courage, and charisma contributed to the success of the 1913 pioneer ascent of Denali. On summit day, Harper took the lead and became the first person to stand atop North America's tallest mountain, Denali, an Athabascan word meaning The Great One.
The statue will include interpretive panels to educate the public about Harper and to acknowledge the contributions of all members of the expedition, Robert Tatum and co-leaders, Hudson Stuck and Harry Karstens. Athabascan youths, John Fredson and Esaias George, will also be recognized for their critical logistical support and ability to maintain the base camp during the four-week ascent.
"It's important to recognize the strengths and accomplishments of our people," said Sarah Obed, Senior Vice President of External Affairs, "Doyon is honored to contribute to this monument."
On June 7, Alaska will celebrate the second annual Walter Harper Day.
"This young man, Walter Harper, was the first to reach the top of the summit and I think I can safely say that his stamina, his fortitude, his knowledge and his survival skills living in the Interior of Alaska, that were passed down from his Koyukon ancestors, greatly contributed to the success of this climb. Walter Harper is not only a role model to the Alaska Native youth, but a role model to us all." Senator Click Bishop, sponsor of Senate Bill 144, an Act establishing June 7 of each year as Walter Harper Day.