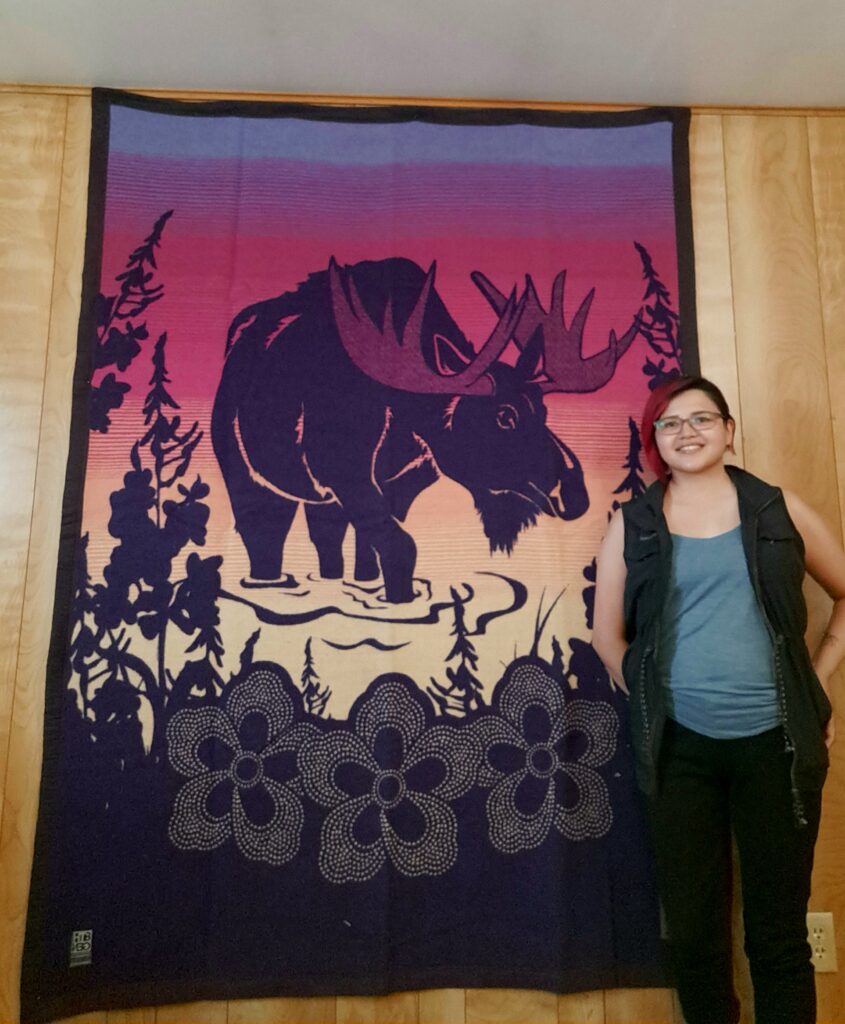 Doyon is pleased to share that Eighth Generation wool blankets are available for purchase at the Doyon Plaza building in downtown Fairbanks. The unique design was created in collaboration with Lacey Sam of Huslia and was inspired by her beadwork.
The "K'eyeedze" (biggest bull moose in the Koyukon Athabascan dialect) blanket was debuted at the 2021 annual meeting. Sam's inspiration stems from the tradition of beading within her family and community, as well as the beauty of Alaska's wilderness, plants, and animals. Sam's artwork often portrays Alaskan plants, flowers, animals; as well as the colorful sunsets seen in the Alaska sky.

The second blanket design will be created in collaboration with Emma Hildebrand of Northway and will be debuted in 2022.
Learn more about the project here.

For more information or to purchase a blanket, contact Cheyenna Kuplack at 907-459-2097 or kuplackc@doyon.com.