Doyon is pleased to share that the final Eighth Generation blanket design is available for purchase at the Doyon Plaza building in downtown Fairbanks. This design was created in collaboration with Emma Hildebrand of Northway.
The "Traditions" blanket highlights Hildebrand's use of nature, quill work, and earthy tones. Hildebrand takes significant pride in doing her part to perpetuate traditional crafts.
This design is featured as Doyon's 50th anniversary blanket.
About Emma Hildebrand
Koyukon Athabascan artist, Emma "Glazier" Hildebrand, was born and raised in Northway, Alaska. Hildebrand was taught to bead and sew by her mother, older siblings, and other Native artists. She passes her traditional knowledge of skin sewing, beadwork, caribou hair tufting, and porcupine quill techniques on to others through classes and demonstrations. Hildebrand is a master artist in the Interior and was honored in 2011 as an Alaska's Living Cultural Treasure by the Alaska State Council on the Arts. Hildebrand's art includes traditional materials provided by the land and animals.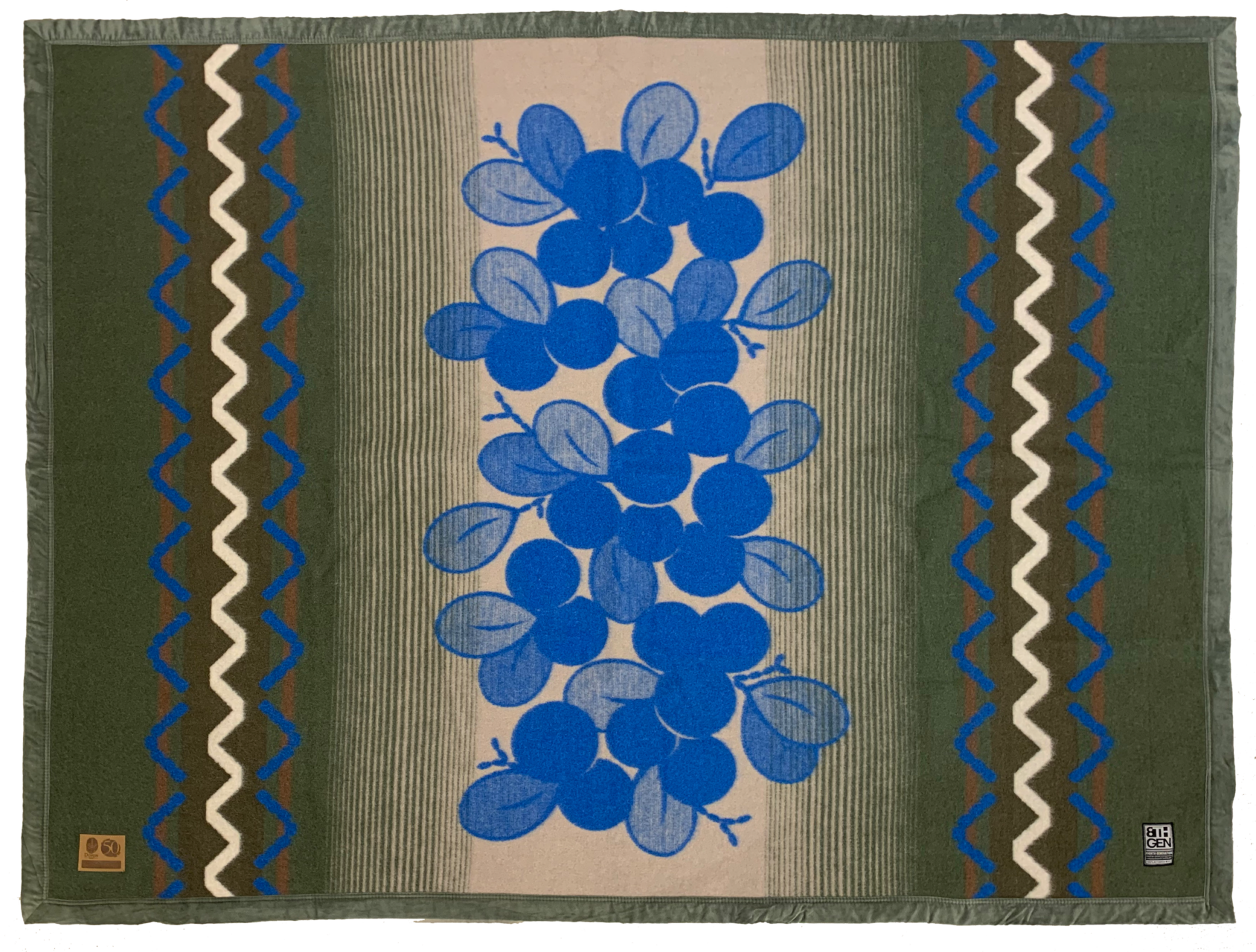 Learn more about both blanket designs here.

The "Traditions" blanket is $225 each. Shipping is included.
For more information or to purchase a blanket, contact Cheyenna Kuplack at 907-459-2097 or kuplackc@doyon.com.