Jordan David, 18, is a Koyukon Athabascan from Huslia, Alaska. Her grandparents are Jessie and Harold David Sr. of Allakaket, and the late Franklin and late Lillian Simon of Huslia. Her parents are Russell and Doreen David, and her brother is Jakob David-Simon.
When Jordan was in Headstart, her teacher told her parents that she had never seen a student do artwork in 3D – gluing paper she made into shapes, up from her paper.
"It was pretty high off of her paper and there were a few of them, like she had tried some before the one she was working on," said Jordan's mother, Doreen. "We understood then that she was smart."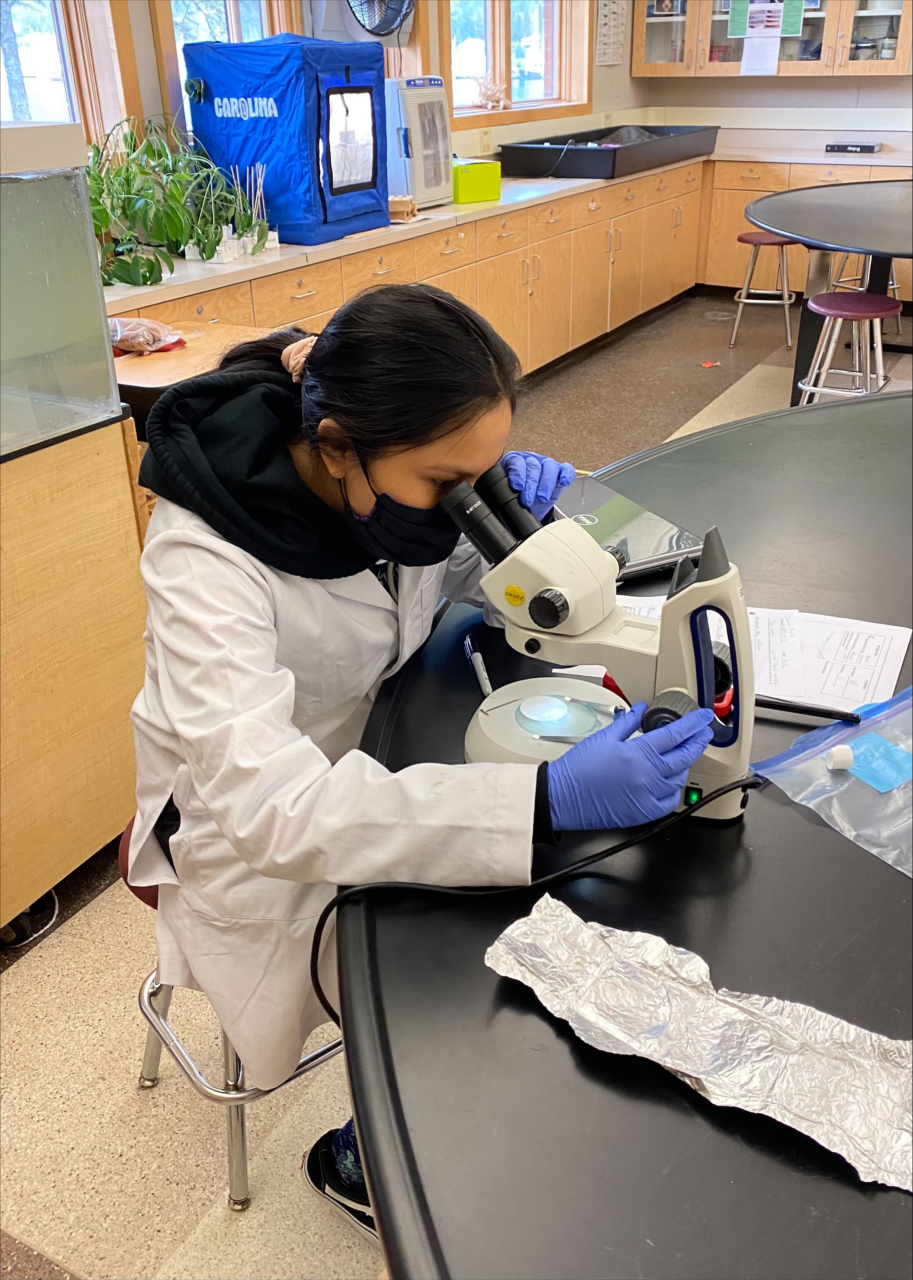 Persistent on attending Mt. Edgecumbe, knowing that it would be the place to achieve her goal of becoming a marine biologist, she wrote her parents a three-page letter with 60 reasons on why she had go there for school, At the top of the list, "because it was by the sea," and who could argue with that. Jordan started attending the following year along with her late sister.
Jordan and her late sister, JesCynthia, went to Mt. Edgecumbe together for Jordan's freshman year, with her sister returning home the following year. In the summer before Jordan's sophomore year, JesCynthia was diagnosed with cancer, and was in Seattle for 6 months.
In February of 2021, her sister unfortunately passed away. Watching how much her sister wanted to live and all the things she wanted to do, that "the potential to be who we want to be is in each and every one of us," Jordan realized.
"Her sister was so sweet, and would not want us to have a hard time but to live our healthiest and best lives," said Doreen. "We told Jordan and Jakob this doesn't have to derail our lives, but to use this as a stepping stone in their lives and to be and do everything they want in life because their sister couldn't."
Jordan returned to Mt. Edgecumbe for her junior year, and went back with even more determination. She studies about five hours a day, taking three advanced placement classes, and will have completed five research projects by the time she graduates. She is also involved in the student council and is in the National Honor Society.
Jordan's hard work and dedication led her to acceptance from Duke, Columbia, Dartmouth, Yale, and Stanford. Last month, she signed acceptance papers to attend Stanford in the fall.
Jordan encourages every Native child from the village to start early, always try your best, to get the best education you can, and remember, there are always people willing to help and encourage you.
---
Doyon welcomes nominations for the shareholder spotlight featured in the Doyon newsletters. Submit a nomination form today!