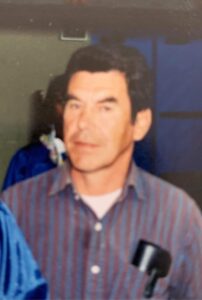 We mournfully announce the passing of Torgny Boquist, age 79. Torgny passed away peacefully in his village of Circle, Alaska on June 4th, 2022.
Torgny was born to Helge and Gladys Boquist on October 25, 1942, in Circle, Alaska.
Torgny was a self-sufficient man who lived a simple but full life and could also be described as somewhat stubborn. I guess you could say he was stuck in his ways. Torgny was a good son and took care of his parents in Circle until their passing and lived a simple life as a traditional Gwich'in man. He lived in the log house he built next to his parents' house. If you asked his occupation he would say, "Woodsman," and he was indeed a true-blue Woodsman. Torgny can be credited with keeping Circle warm by providing firewood for at least the last 60 years.
Although Torgny was a lifelong bachelor he had many, many nieces and nephews that he spoiled.  He was the fun Uncle that would ride you on his shoulders or give you a 4-wheeler ride or buy you candy or goodies. He was great with kids!
Like his brother Alf, Torgny was also a veteran who honorably served his country in Vietnam from June 3, 1966, to May 31, 1968. He received the National Defense Service Medal, a Vietnam Service Medal with Bronze Service Star and a Vietnam Campaign medal. Like many Vietnam veterans he was forever effected by is time in the Vietnam War.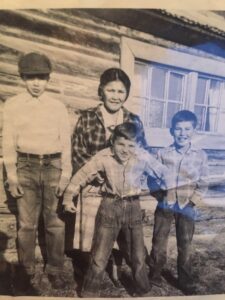 Torgny is survived by his Sisters Lila Ludwick, Frieda Barnett, Inga Patrick, Sister-In-Law Connie Boquist, Nieces Tina, Angela, Effie, Shauna, Shannan, Jessica, Margaret Lou and Gloria. Nephews Byron, Shawn, Robert, Jack, Ryan, Louis, Wally, Ronnie and William, Boquist family members in Wisconsin and many life-long friends throughout the region.
Torgny was preceded in death by his parents Helge and Gladys Boquist, Brothers Joe, John, Alf and Jackie, Sisters Clara, Florence and Anna, Nieces Caroline Ludwick, Teresa, Dianne and Ann, and nephews Ervin, Charley, Allen, Paul, Wilbur and Solomon.
We will gather to share our favorite memories, our stories, to laugh or cry and remember Torgny as a son, brother, uncle and friend. A person who will be greatly missed by his family and friends and his village of Circle, Alaska.
A Celebration of Life and Ash Spreading Ceremony will be held on July 16, 2022, 2 p.m. at Circle, Alaska.